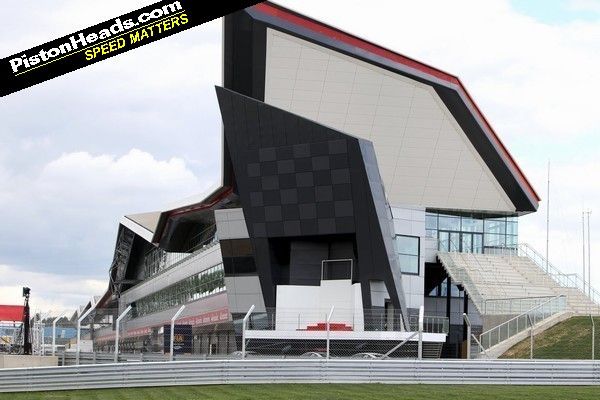 Time to get the 2013 Sunday Service tour on the road again and after taking a well-earned break in January we are ready to stand on the gate and welcome you once more.
We attempted a visit to Silverstone for an early Sunday Service last year, but snow stopped play and we were delayed until April, but lightning doesn't strike twice ... does it? Being believers in fate we return to Silverstone on Sunday 17th February from 09.00 - 13.00, meeting at the Heritage Pit and paddock/Copse runway
We're starting big with a 700-car capacity on the day and, as usual, you'll need to sign up on the calendar to be guaranteed a space when you arrive. No name means no entry. That's not us being mean - we just have to make the best use of the space available and this is the fairest way.
If you aren't familiar with our Sunday Service meets, they are very simple in format. PHers arrive from all corners of the country, pass gate security (us lot) and park up. After that it's all about admiring other cars, buying some breakfast and enjoying the surroundings, but that's not all for this event, oh no...
You may enjoy the Sunday Service in the traditional format of parking, mooching and eating, or you could head out on track for a special PH taster track session instead. Aimed at the track novice, these sessions last for 30 minutes and are charged at only £39! Click here for more information, and if you book we'll all be watching you on track!
A few points to note before booking
A maximum of 2 slots can be booked in advance – please leave a gap of at least 35 minutes between sessions.
Sessions take place on the National Circuit
Pre-booking is required, but additional slots can be booked on the day subject to availability.
Please ensure drivers have read our T&Cs / Driver Information prior to booking.
Insurance - it should be noted that standard insurance will not cover track day driving.
To sign up for a regular Sunday Service parking space, just click this link and add your name.
If any kind PHers would like to offer assistance on the gate/with parking please get in touch. Thanks in advance.