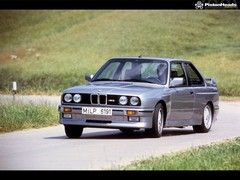 The world famous PistonHeads Sunday Service is returning to
BMW's UK HQ on 25th July
, hot on the heels of a sun-drenched event at Mercedes-Benz World.
Our last Sunday service at BMW was in a rather rainy November, so both us and BMW are planning to turn the sunshine up as we prepare to return to Bracknell.
As per usual for a Sunday service, the gates open from 9am, and we'll have packed up shop by 1pm.
To entertain you (as if PHers and their cars weren't enough entertainment in themselves), BMW is laying on a display of M3s to celebrate the model's 25th birthday, while you'll also be able to gawp at the new Mini Countryman SUV (we'll let you make up your own mind as to whether that's a good thing or not).
Of course, a Sunday service just wouldn't be right without the option of copious amounts of coffee and bacon, so the restaurant will be open to provide the bacon butties and hot drinks. It being summer, Ice creams will also be available, with all proceeds going to BEN, the motor industry charity.
BMW will clear its car parks for us, leaving room for upwards of 400 cars, but as ever we would prefer it if you would signal your intention to come by signing up beforehand. Just as we did for the event at M-B World, you need to sign up to the BMW Sunday service via our super hi-tech calendar-based system rather than by adding names to a list on the forums.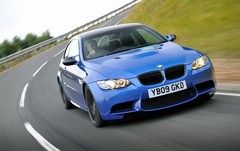 All you need to do is
follow this link
and add yourself as attending using the 'diary' option. This will eliminate members having their attendance accidentally deleted by other members and will give a true number of cars coming along.
Finally, the PHSS team needs your help: we need volunteers for traffic duties. All you have to do is point the cars at the correct spaces. In return you'll get to wear a snazzy hi-vis jacket, and will receive a great 'thank you' prize from BMW (which will be better than a key ring, but probably not as good as your own M3). If you want to help out, please indicate your eagerness in the forum thread at the bottom of this article.
BMW UK's address is: Ellesfield Avenue, Bracknell RG12 8TA. Gates will open at 09.00 on 25th July and will remain open until 12.30 with the event closing at 13.00.
See you there!