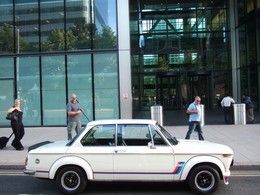 Historical.....
Earlier this week, we told you about our
next Sunday Service
at the BMW HQ in Bracknell. Last time we visited we were welcomed by torrential rain and wind, but surely we can't be unlucky twice....right?
This time around we are singing 'Happy Birthday' to the M3 with a line-up of all the fast 3-series models that have made the M3 a PH icon.
Over the years we have featured many versions of this car. We recently took an E30 to Le Mans following our glowing Heroes article. We also ran a current M3 as a long-termer and, with that fresh in the mind we look forward to driving the new GTS. We've even raced them, and enjoyed the legend of the fast three, the 2002 Turbo. It's going to be quite a line-up, and well worth coming to the meet to see the historical show for yourself.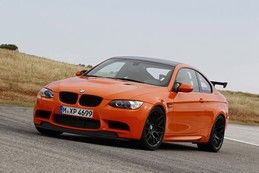 ....or current? You decide.
The PistonHeads team will be in attendance for you to chat to (or simply abuse for your fun and enjoyment), and as per usual there will be plenty of tea and bacon sandwiches on offer to help you ease your way into a Sunday morning. Gates open at 09.00 and we'll shut them up again at 13.00.
If you would like to take one of the 400 or so available parking spaces, please add your name to the list here, or if you would like to comment on this event you can do so here.
We'll see you there....bring a brolly.