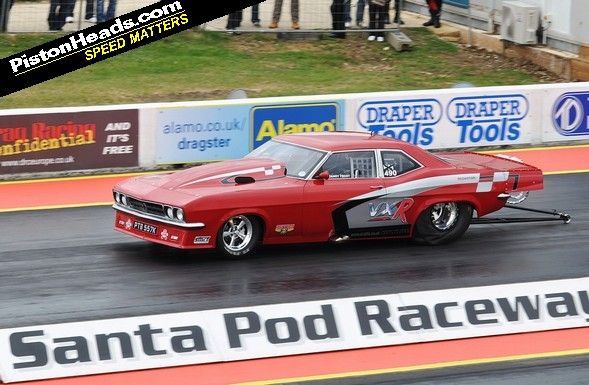 Andy Frost, friend of PH and bearer of the 'world's fastest smileys' has coaxed his Red Victor 3 car into a sub-7.0-second run, making it Europe's fastest road-legal car.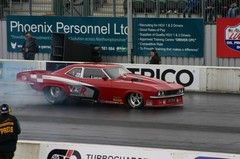 RV3, the world's only street legal FIA/NHRA-legal pro mod has smashed (well, crept under) the 7.0-second barrier to record a 6.99-second quarter-mile at 218mph, the first time a European street-legal car has managed such figures. Next stop is 6.74 seconds, which will be a world record.
"This is just the beginning of its development," says Andy, "watch out for much more from the car in June."
Brilliant stuff, Andy. We can't wait to see the PH smileys bring some world-record luck for RV3. You can see the rest of Red Victor's race dates here, and to whet your appetite you can check out Andy's run from last weekend in the video below.