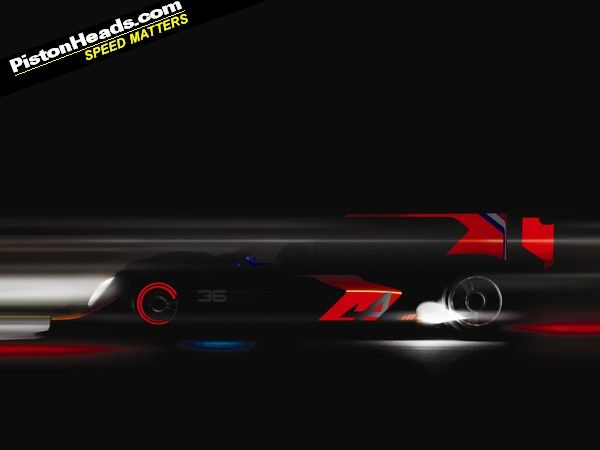 A few days ago, we were among the first to bring you
the news
that Renault was planning a return to Le Mans. What we didn't realise was just how soon that return will be. An official announcement by Renault at the ACO this morning has revealed that an Alpine-badged car will be contesting not just the 2013 24 Heures, but also the European Le Mans Series in the LMP2 category.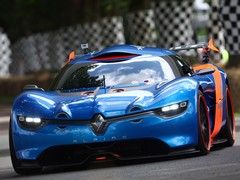 Le Mans entry will boost Alpine's racing cred
What's more, rather than supplying an Alpine-branded engine, Renault will in fact be providing an Alpine chassis with a Nissan powerplant – neatly sidestepping the anticipated conflict with its Japanese technology partner, which is now providing power for around two thirds of the LMP2 class this year.
The new chassis will be developed in conjunction with Renault-Alpine partner Caterham, meaning both companies will be able to bring to bear their collective experiences with their own F1 teams and single-marque race series. In other words, the new chassis won't be a toe-in-the-water job; indeed, it has the potential to be a real contender, and both companies will be aiming for this to be a mainstream campaign, rather than an attack on the establishment from the fringes.
A442B took Le Mans for Alpine back in 1978
That said, the car won't be a full Alpine works outfit - yet. It'll be run by Philippe Sinault's Signatech team, and driven by Pierre Ragues, Nelson Panciatici, and an as-yet-unnamed third driver. Renault does, however, indicate that it's intending to ramp up its awareness-raising motorsport  activities between now and the launch of the new Alpine road car, with the aim of giving the Alpine brand some modern-day performance kudos in addition to the heritage it already enjoys.  That process started back in January with the entry of five classic A110s into the
Rallye Monte-Carlo Historique
, and sources indicate that it could well continue with a full-blown Renault-Alpine LMP1 entry in future years.
The new LMP2 car, meanwhile, will be unveiled in late March, and will make its competitive debut at the first round of the ELMS at Silverstone on 13 April.

---
ALPINE IN ENDURANCE RACING
Although more readily associated with rallying, the Alpine brand also has a comprehensive history in the endurance classes, culminating in outright victory at Le Mans in 1978. Here are some stats that should help give you full bragging rights at the pub this weekend:
| | |
| --- | --- |
| Years Active: | 1963-1969, 1973-1978 |
| Races campaigned: | 240 |
| Le Mans Wins: | 1 outright, 7 class, 3 'Efficiency Index', 2 'Performance Index' |
| Other Endurance Wins: | Nurburgring 500km (1965), Macau GP (1966), Casablanca GP (1968) |
| Championships: | French Sportscar (1963, 1964); European 2-Litre Sportscar (1974) – 7 race wins |