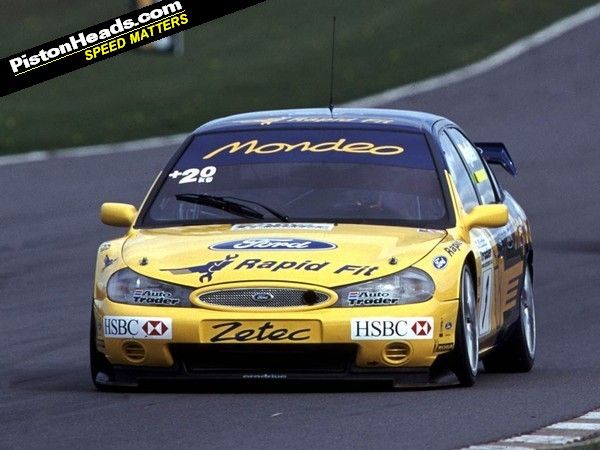 The Super Touring years really were a glory age for the BTCC, weren't they? Loads of factory-backed teams, great cars, close racing and some amazing drivers made for an enthralling spectacle. With new regulations in 2001, the days of big-bucks touring car teams were over in Britain. It was more accessible for teams, but something had been lost.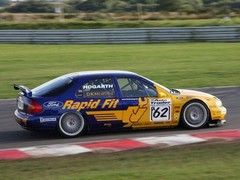 Mondeo has been with current owner since '06
The last car to win a Super Touring BTCC was the V6 Ford Mondeo in 2000, developed with Prodrive and a reputed £12m budget from Ford. A 1-2-3 in the championship was a fitting way to bow out of touring cars.
This Mondeo was Rickard Rydell's car for the 2000 season, and is being auctioned at Race Retro in February by Silverstone Auctions. It has been owned by its current owner since 2006 and competed in the past four seasons of a historic touring car championship. The Mondeo is eligible for the new HSCC Touring Car championship also.
Best of all, it's ready to race. The Mondeo has been maintained meticulously and comes with a comprehensive set of Works spares including a new engine. With c.300hp from an normally aspirated 2.0-litre V6, a fresh engine can't come cheap.
The Mondeo goes to auction with an estimate of £100,000-£120,000. Prodrive only built four cars for the 2000 season; one was written off, the Menu championship-winning car is in the Prodrive museum and the Reid car is owned by a Ford collector. A rare opportunity then.
And if you're wondering what all the fuss is about with Mondeo touring cars, see this video. What a noise!