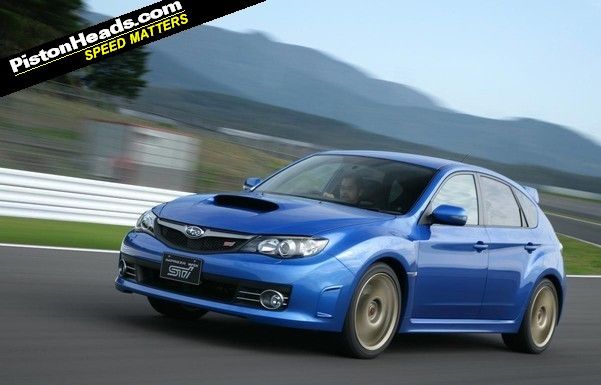 Nostalgic tears will be shed this weekend on news that Subaru UK has imported its final Impreza WRX STI, and its last Impreza full-stop.
The firm told PistonHeads the reason was plain and simple: people weren't buying them anymore. "It's uncompetitive in terms of CO2, and it's got a diminishing fan base. It's become a very tough sell," a spokesman said.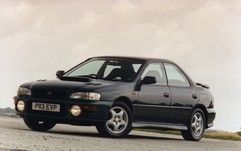 The Impreza became a legend in the '90s...
In a further blow he said Subaru would now be concentrating on SUVs in the UK, including the Forester, leaving the BRZ the only car for performance fans.
He's right about the car being uncompetitive. 300hp and a 0-60mph time of 5.2 seconds for both the hatchback and the saloon versions of the WRX S sound good on paper. But the car doesn't stack up well next to the latest generation of bruiser hatchbacks, in particular the faster, more powerful BMW M 135i, which costs three grand less at £29,995.
It's still a bitter pill however. Subaru first gained the attention of enthusiasts when Colin McRae drove a Prodrive developed Legacy WRC car in 1992. When the WRC Impreza arrived in 1993, its gravel success ensured a warm welcome for the similarly all-wheel-drive Impreza Turbo, which came to showrooms here in 1994. With 208bhp and exhilarating sure-footedness it launched a craze that continued undimmed even when the bug-eye Impreza WRX was launched in 2000.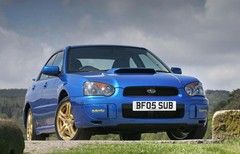 ...and its success continued through the '00s
The fire was fed by a steady supply of barmy special editions out of Japan, and flamed further by competition with Mitsubishi's Evo, first launched in 1992.
That was first to be killed with the last models sold out of showrooms earlier this year. Subaru says there are still WRX STIs (this version had actually dropped the Impreza name) available to buy and should be enough stock for a few months yet. The cooking Impreza is all sold out.
All fashions have their day but this one was particularly enduring and gave many of us our first taste of what serious performance felt like, and (mostly) kept us on the road while experiencing it.
As the spokesman told us: "There are hardcore fans our there, but we have to react to how market's changing and we have to competitive. It's an end of an era."