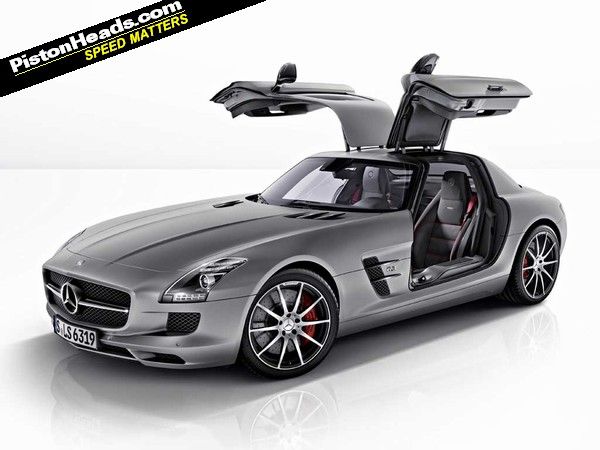 Judging by our previous experiences with the
mighty Mercedes SLS AMG
, the one thing it doesn't need is more power. And yet that's exactly what Mercedes has done to create the new SLS AMG GT.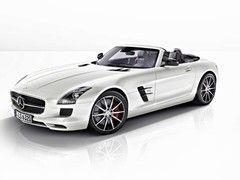 Also available in Roadster form
Headlines include a 20hp upgrade to 591hp, revised Ride Control suspension and tweaks to the dual-clutch DCT-7 gearbox, the new trim available on both coupe and roadster SLS variants.
That extra power comes from (and we quote the Mercedes press release directly here...) "in-engine dethrottling measures in conjunction with an increase in peak pressure." Nor us. There's no additional torque but it's enough to shave a tenth off the 0-62mph time - now 3.7 seconds - and raise the top speed a couple of mph to 199mph. AMG has also sharpened throttle responses, increased the speed of gearchanges and tweaked the traction control systems.
Visually, the SLS AMG GT gets darkened headlamps and tail lights, red brake calipers and a GT badge on the bootlid, which, on paper, makes it sound a vinyl roof away from being a 70s special edition Cortina! The quilted leather is definitely a bit kitsch too.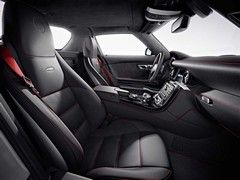 Red stitching an essential performance upgrade
If you fancy the GT version of the SLS AMG, it'll cost (in Germany, at least) 204,680 euros in coupe form and 213,010 euros without a roof. But we assume that UK prices will be a little higher, as that would make it cheaper than the standard SLS in its current form...