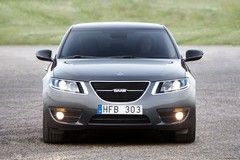 Spyker has confirmed that recent suggestions in the media that its newly acquired Swedish luxury car maker (that's Saab, by the way) is chatting to BMW about using the German brand's engines are true.
There's nothing like a spot of feverish media speculation to worm a statement out of a company before it's truly ready, and Spyker has had to move to confirm rumours that Saab's next generation of car's could use motive power provided by BMW.
"Spyker Cars N.V. ("the Group"), a holding company that owns subsidiaries which produce and sell premium automobiles under the Saab and Spyker brands, has noted recent press speculation about the possible supply relationship with BMW," said a Spyker statement. "The Group confirms that talks are ongoing and will give further details once a final agreement has been reached."
A deal could even be reached as early as the end of this week, according to US financial publication Bloomberg.
And although Spyker's statement pointedly refuse to comment on any specifics about the potential BMW deal, Bloomberg reckons that the next 9-3, due out in 2012, could be the first beneficiary of a Bavarian heart transplant.
Meanwhile - quite possibly because it's fun to escalate these sorts of rumours whenever possible, Bloomberg's anonymous source also suggests that the Mini Countryman platform might be bought in to underpin a '9-2' supermini.