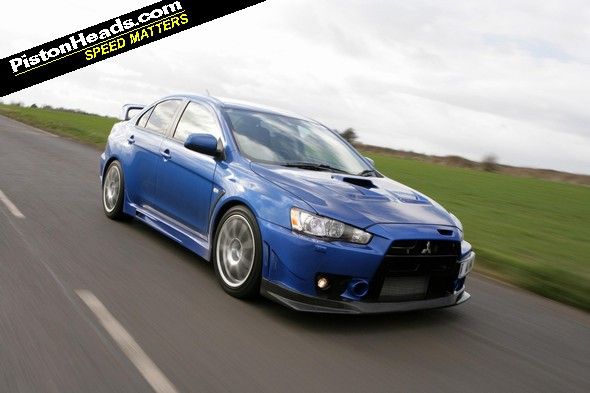 Bad news for Evo buyers: the last of the X shape will be sold in March next year. When Mitsubishi UK dropped that bombshell on PistonHeads at the Tokyo motor show last week, we had to find out if the car would be replaced.
Turns out the answer is yes, probably, but it's definitely the end of the line for the three-box, turbocharged four-cylinder template started by the Lancer EX2000 Turbo in 1981 (the first to use the 4G63 engine).
"We must make another fun-to-drive car, but we can't just make another Evo," Gayu Uesugi, Executive VP of Mitsubishi Motors, told PistonHeads.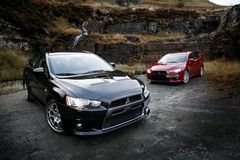 Okay, so will it be based on the new Lancer replacement due in 2014? "We can't say." Does it have to be a saloon? "I don't think so." What powertrain will it use? "We must include new demand, especially for environmentally friendly aspects. One possibly is in-wheel electric motors," Uesugi told us, repeating earlier statements
reported here on PH
about a future green Evo.
This isn't really a surprise. Mitsubishi is shifting its focus to more frugal cars, aiming for 20 per cent of its sales to be electric or hybrid by 2020.
"Up until now Mitsubishi has focused on driveablility, sports mobility and SUV development," general design manager, Hiroaki Ohtsuka, told us last week in Tokyo. "That showed in our design, but now we are shifting focus to a more environmental aspect," he said, confirming the 'jet-fighter' grille that debuted in 2008 on the Evo X (and expanded range-wide) is now dead.
So, Ohtsuka-san, what do you think the new Evo should look like?
"If a new generation Evo will come, as a designer, I would like to focus on the aerodynamics because it doesn't have a good aerodynamics at the moment."
That might be something to do with the whopping great spoiler. So will you get rid of that? "If that reduces the drag, then yes, the spoiler will have to go. I want to make it look more sophisticated," he told us.
Don't despair though. Mitsubishi can't possibly forget how to make fun handling cars. Take away this scrap of comfort. The twin-electric engine tech in the forthcoming plug-in hybrid Outlander allows for a much faster, more responsive version of S-AWC (Super All Wheel Control). There's hope yet for Evo, even if it lives on in name and handling ability only.