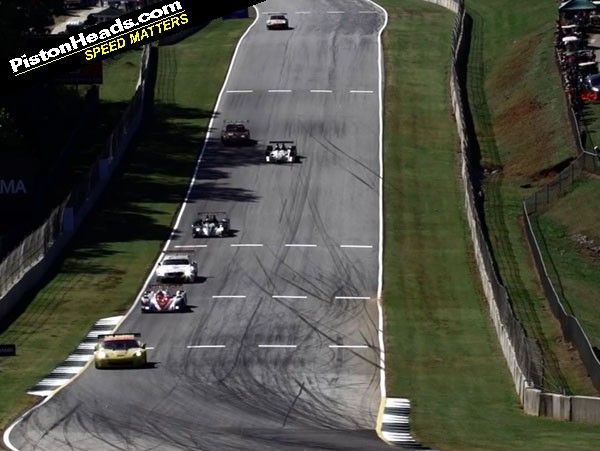 Americans. They're only interested in racing on banked ovals in outdated cars, right? So the snooty European stereotype goes. And like many stereotypes, it's utter rubbish.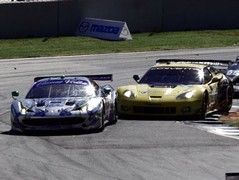 Chrome-wrapped Ferrari 458 won GT class
Having had this video from the weekend's Petit Le Mans at Road Atlanta brought to our attention by
AxisOfOversteer
we were going to share it as a Time For Tea? but, frankly, it's too good to wait until the afternoon and here it is to accompany your mid-morning brew-up.
After well-publicised testing dramas the Deltawing's sixth place overall has to be considered a success, the chrome plated Extreme Speeds Motorsports Ferrari 458 winning the GT class ahead of a hungry pack of Corvettes and Vipers. The Green Hornet Racing Porsche that came togetherwith the Deltawing in practise got mixed up in further trouble too, hitting the then leading Muscle Milk (ew!) Pickett Racing Honda early on and leaving the door open for the Rebellion Racing Lola Toyota to take a three-lap victory. Full race report and results here.
So much for the actual racing though; what this film from ZfH Productions really celebrates is the atmosphere of America's Petit Le Mans, a race that looks to have as much to enjoy as its big brother over in France. OK, not quite as easy to drive to. But worth a visit one day perhaps.

Petit Le Mans - Road Atlanta - October 20, 2012 from ZfH Productions on Vimeo.