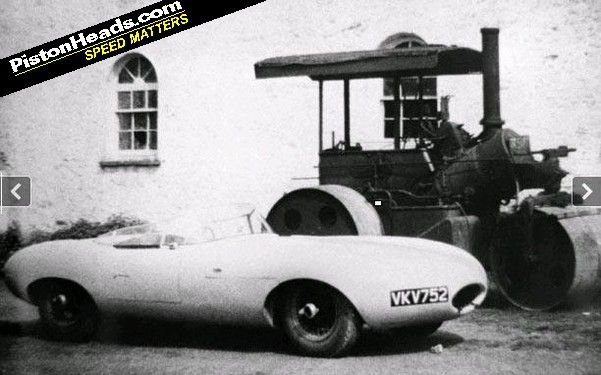 After waiting more than 35 years for a true Jaguar E-Type successor, the emergence of official F-Type pictures this week deserved some recognition. Moreover, the F-Type is a 21st century intepretation of its legendary forebear, so it seems appropriate to celebrate with some 1950s film.
Now, there's lots of E-Type footage on YouTube from events such as the Goodwood Revival and Silverstone Classic. Very nice much of it is too, but perhaps a little predictable for discerning PH viewers.
So how about some footage of the first E-Type prototype? Having been built in 1957, E1A was scrapped long before the first production car emerged from Coventry; consequently, little is known of it. Even this clip has attracted less than 1700 views in two and a half years.
But it really is a fascinating car and story. The full details can be discovered
in the video
, but E1A was two-thirds the size of the first production E-Type, and incorporated exisiting ideas from the D-Type with the new design ideas of Malcolm Sayer. It resembles something of an E-Type embryo; the basic shape is there but it's bereft of the final details and still needs to grow.
The clip also documents the opinions of legendary Jaguar test driver Norman Dewis, who famously drove an E-Type from Browns Lane to the Geneva Show in about ten minutes. Apparently, E1A felt "very twitchy" and "like it was being steered from the rear". Watch the vid of it on the test track and you'll see what he means. Lairy oversteer appears to be its default mode on anything other than a ruler-straight road. Clearly, while the styling was nearly there, the E-Type's handling still required some finessing in the late 1950s...
Take a seat and brush up on your Jaguar history. For those of you lucky enough to be contemplating an F-Type, here's where it all began.