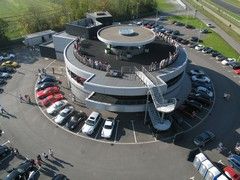 Didn't make it to last weekend's PH Sunday Service at the Porsche Experience Centre at Silverstone.
Look at what you could have won: sunshine, lots and lots of nice cars (and not just Porsches), bacon rolls to eat and plenty of like-minded chaps and chapesses to chat with.
We'll see you at the next one, then?