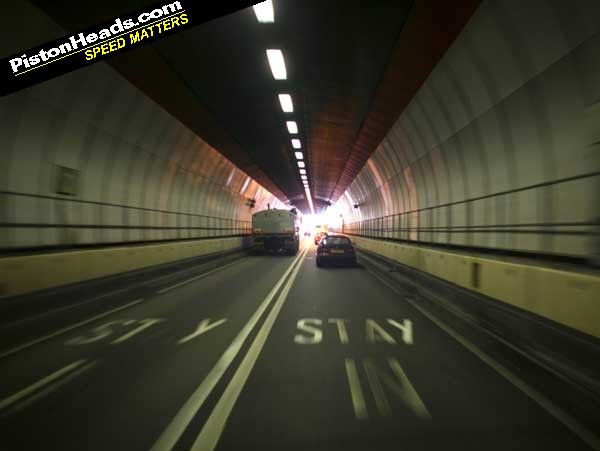 Opportunities for enjoying your car in London are few and far between. If the speed bumps, traffic wardens, speed cameras and congestion charge don't get you the sheer, will-sapping drudgery of endless stop-start traffic will.
So how can you enjoy a nice car in the capital? Well, if you're willing to have a late night and have a car with a loud exhaust you could always go and make some noise in a tunnel. What harm could that do? It's not like there are people living, walking or cycling in them and most have strict speed limits, many with camera enforcement.
Well, from, um, underground and well organised beginnings things have spiralled and the size, frequency and popularity of recent tunnel runs have been upsetting the locals, including MP for Poplar and Limehouse Jim Fitzpatrick.
In an EveningStandard article yesterday peppered with words like 'racing' and 'rallies', Fitzpatrick is quoted as saying "These people are nutters who are putting their lives and the lives of others at risk. I want to see them banned. I have had complaints from constituents who say the noise and the speed is awful."
In a piece last week on wharf.co.uk Fitzpatrick went further, saying "These cars use the tunnels and the route for no other purpose than to showcase the sound and speed of their cars. Videos posted online show dangerous and loud street car racing which belongs in a Hollywood movie and not the streets of east London.
"As well as causing a disturbance to residents the fast cars endanger motorists on the road. We need these tunnels runs off the road which means a dispersal zone and barriers on race nights."
So is he right? Are the many PHers who've participated in tunnel runs over the years really 'nutters'? And have tunnel runs, once an innocent activity enjoyed by a few noisy TVRs, become hijacked by some sort of renegade street racing culture? Or is he a spoilsport out to ban possibly the last legal way to enjoy driving a nice car in the city?
Over to you...
Photo: Highways Agency