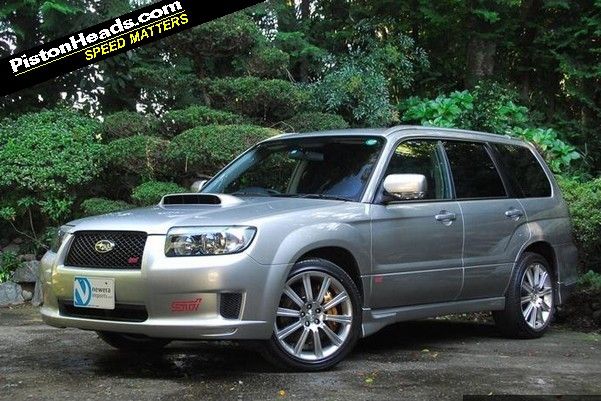 Back in the 1990s if you wanted a Subaru, the odds were that it was an Impreza Turbo 2000. They were, for a time, the biggest news in performance motoring: a four-wheel-drive saloon that offered vast tracts of grip and huge power.
But while everyone had heard of the Impreza, there was another Subaru that gained itself a smaller but no less devoted following: the Forester.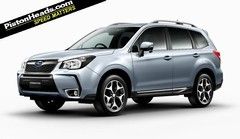 New car not a looker in base spec
The Forester was an Impreza wearing a Barbour jacket and wellies. It used the same platform and in S-Turbo guise the same two-litre boxer turbo engine, albeit de-tuned to 177bhp. That still meant it had poke though, and despite its awkward looks, it was a genuinely entertaining steer. As a result, it's remembered with fondness by many PHers.
The current car didn't get the turbo option, but the new one, arriving around May next year, will.
It looks just as ungainly as the old ones ever did, but under the bonnet there's the option of a 280hp 2.0-litre direct-injection petrol turbo, even in the UK. Not so good news is that it'll only come with a CVT 'Lineartronic' automatic gearbox.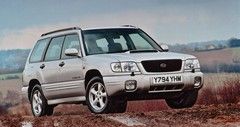 First-gen S-Turbo gained a cult following
Now this is concerning. We can't think of any belt drive auto 'box that's mated to a properly sporty set-up. The closest is Audi's Multitronic CVT available with the two-litre TFSI petrol engines in models like the A4.
The upside is that Subaru is a company stuffed with brilliant engineers (if not designers) so we're certain it won't be completely pony. We know it'll have eight pre-progammed ratios for example.
It did get us thinking about manual Forester turbos, and that led to a root around in the classifieds.
First up, this Forester STi (pictured top). This really was the Forester everyone had been crying out for, and while it was never an official UK import, this one's in stock and ready to be imported as soon as someone puts down a deposit.
It doesn't quite have the sleeper chic of the original and it's pricey, but it's still a neat alternative to an Impreza – and with 280hp from a 2.5-litre boxer turbo that was later fitted to the third-generation Impreza WRX STi, as well as a six-speed manual 'box, we reckon it's the fastest standard production Forester that Subaru ever made.
If the STi's a bit too showy for you, you could try this second-generation UK market XT Turbo for a shade under £4,000. It's got a few toys, including heated seats and cruise control, plus of course the all-important turbocharged boxer, again the 2.5-litre version, and with reasonable mileage and a full history, it's likely to be fantastically reliable. The best bit, though, is that its plain-jane looks will mean only the very well-educated will have any idea of its potential.