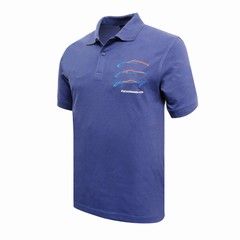 Recently we announced the
2011 range of Le Mans clothing
and offered it for pre-ordering through the PistonHeads shop. Once initial samples were received we went all 'fashion designer' and started to make refinements and wanted to investigate a few material options to make the shirts as good a quality as possible. Blame me, I'm a perfectionist.
These tweaks have delayed manufacture by a few days, and for that we apologise, but it will make for a better end product. We will dispatch no later than 10th May (thanks in advance for your patience).
For those who may have missed these items the first time around, PistonHeads has linked with Gulf Oils to create a range of T-shirts, polo shirts and stickers to make your Le Mans complete. Designed with quality in mind, these shirts will definitely last longer than Nigel Mansell's 2010 Le Mans campaign - in fact it might just be the best garment ever to have left the PH shop.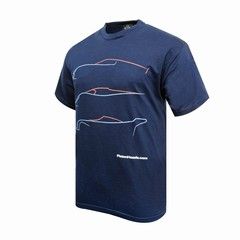 In addition to selling the items separately, we have also packaged up a few '
bundles
', saving you hard cash that can be used for Le Mans essentials like beer, burgers and bribes (
PH does not condone bribes, unless they are to the PH office team - Ed
). See here for the packages and here for the separate items. We even sell stickers too, and they look absolutely fantastic this year.
PH Le Mans 'Friday Service'
While in Le Mans, why not treat your newly purchased garment to a shirt reunion? On Friday the 10th June, head to Le Bounty and watch as your T-shirt meets its brothers and sisters on the backs of other PHers and listen as they tell tales of wardrobes, suitcases and laugh at the days when they were all together on the shelf at the PH shop.
While you are there, why not grab a pie and a drink and chat to a few hundred other PHers at the 2011 PH 'Friday Service'? It promises to be a great event as the Brit Le Mans PHers meet for a Friday afternoon pint after a morning spent at the Great British Welcome.
Le Bounty: a taste of paradise
See here for more information, and make sure you
sign up on the calendar
if you are thinking of coming along.
We'll see you on the other side of the English Channel soon.