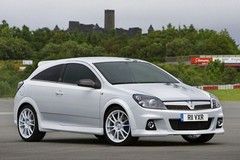 VXR 'Ring edition with original panels...
Many of us dream of taking our road cars to the Nurburgring for a hot lap or two, and some of us even get round to doing it for real. Here at PH HQ we're occasionally afforded the luxury of doing it with somebody else's metal - which considering the possibilities for things going wrong is pretty astonishing, really.
If you've got a Nurburgring itch that needs scratching, this YouTube video is an excellent reminder of what can happen when enthusiam exceeds experience or mechanical failure intervenes.
We don't know exactly what caused this accident, although we can see what it looks like, and we do know the aftermath is going to be expensive. As well as the damage to his pride and joy, this driver will likely get a bill from the Circuit administrators for new Armco sections, cleaning up the track and possibly a bit of helicopter time, too.
Check your insurance policy carefully for exclusions, is the usual advice. The 'Ring may be defined as a public road in Germany, but to UK insurers things are rarely so clear cut...