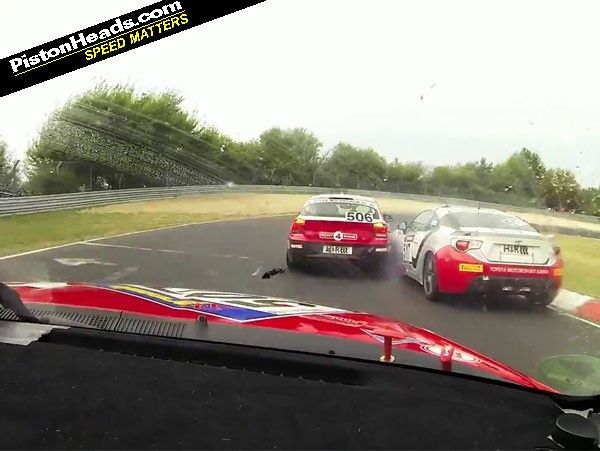 This video is from last month, and I shot it during
VLN
round six, an epic six-hour race at the Nurburgring. Looking back, I'm overjoyed that we
finished the race
in one piece. The conditions in that drama were the same as they are today; leave the pits on fresh wets under a wall of torrential rain only to find the rest of the 24km circuit bone dry within minutes.
At one point you can see me darting from wet patch to wet patch in effort to reduce the heat in the delicate rain tyres. And woe betide the driver who changes to slicks, because he's guaranteed to find a flood out there somewhere. Of over 200 entries, fewer than 150 actually crossed the line. Our team was delighted to finish, so the second place in class still just feels like a bonus.
This weekend is the seventh VLN race of 2013, and there are still three more to go. I predict it will be a typical Nürburgring saga. Man and machine pushed to the limits through wind, fog and rain. If you want to watch it, you should be able to logon from 1045h (UK time) here.
I'm not sure how much of our little Rent4Ring BMW 125i (#506) you'll be able to see amongst the Porsches, Astons and AMGs, but we will be out there. Wish us luck!