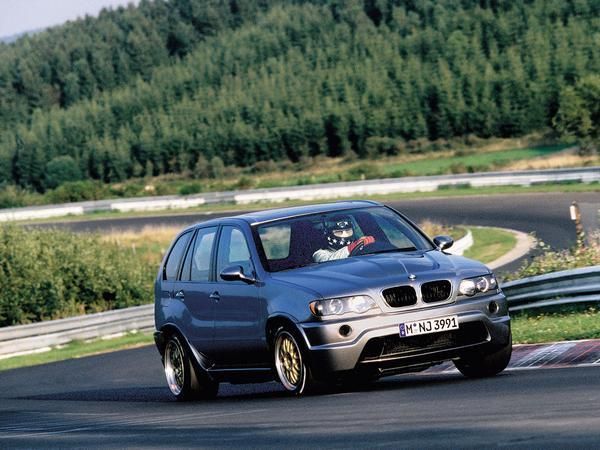 Rather like the E39 M5 wagon, E34 M5 cabriolet and M8 V12, the X5 Le Mans is one of those little know BMW projects that really deserves to be more widely known. As this is BMW's centenary year, what better time to draw attention to one of its maddest ever creations?
We were reminded of the X5 Le Mans last week, when BMW revealed its Goodwood sculpture with the '99 Le Mans-winning V12 LMR as part of it. The BMW PR team were unsure of a V12-engined X5 to celebrate the win when it was raised (perhaps unsurprisingly), so there was one thing for it - to YouTube!
And here we have it. An apparently normal X5 (bar some jazzy BBS wheels) with a 700hp V12 wedged into it and the ability to lap the Nordschleife in 7:50, at a time when nobody cared if you could lap the Nordschleife in 7:50. Yes, the video is in German, but it also involves Hans Stuck driving rather briskly and one of the most savage V12 noises you will ever hear. In an X5!
There's more info on the car available here, but it's surely high time BMW produced something equally daft again. Perhaps if the M6 GT3 is successful its engine can power a 2 Series? Silly, but this X5 proves sillier things have definitely happened before...
Vid here
Source: [BMW Blog]