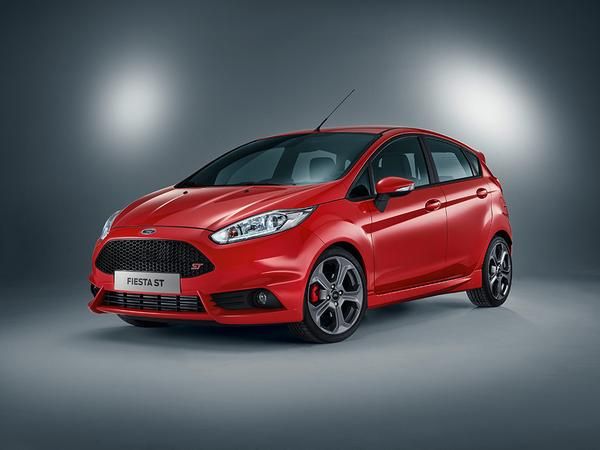 It was only the other week we were asking if the 
three-door hot hatch
was effectively dead, picking out 
the Fiesta ST
as one of the few die-hards in the market to stick with the traditional format. But guess what - Ford's just announced a new five-door version! Depending on your viewpoint this is either a dilution of the Fiesta's hardcore appeal or a sensible expansion of a successful product that's already found 38,000 customers in Europe alone. And could well find a good few more previously put off by the three-door only format.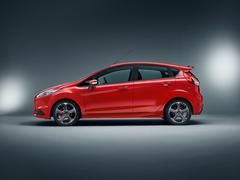 Now the children can love it too!
We're pretty familiar with the ST of course, the five-door version carrying over the official 182hp and 177lb ft output of the 1.6-litre turbocharged Ecoboost engine. Out of the box that's good for 0-62 in 6.9 seconds and official figures of 46.3mpg and 141g/km - all convincing on-paper arguments given further credibility by the ST's engagingly feisty character at the wheel. To that there is, of course, the added appeal (some might say no-brainer option) of 
'going Mountune'
and getting a base 200hp as stock with 215hp on overboost - a bargain at just £799 and fully warranty compatible.
Out-driving the competition on the road while undercutting them on price has, no doubt, helped the Fiesta's case since it went on sale in 2013, the five-door kicking off at £19,495 for the ST-2. That £600 premium - pretty much a Mountune kit as it goes - will no doubt calm the hardcore fans who believe a hot hatch with more than three doors isn't worthy of the description. And if you're really dedicated and want to prove it the limited run ST200 remains three-door only.