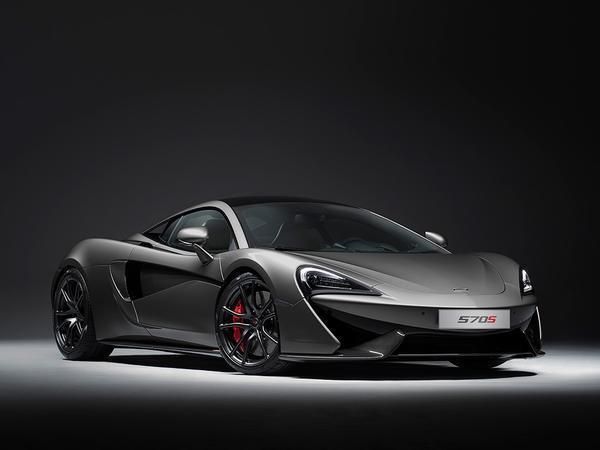 The
McLaren 570S
has proved itself a more than capable track car, albeit one just lacking the freakish circuit ability of its Super and Ultimate Series siblings. So here's McLaren's first attempt at making the 570S a little more suited to circuit, the Track Pack. It's a good day for lightweight
British sports cars
, isn't it?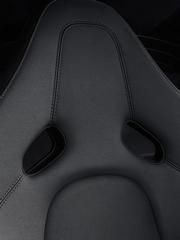 Carbon fibre seats and Alcantara replace leather!
What this car is not, however, is a Longtail version of the Sports Series; it's a far less serious prospect than that, and we expect a full LT to arrive in due course. Instead this Track Pack should be taken much like the
Nissan GT-R
with which it (nearly) shares a name, sharpening up the standard package while leaving room for a full flagship.
So this Track Pack has the same 570hp as a regular S, with an identical 204mph top speed also. Acceleration is marginally improved though (there's a tenth taking from the 0-124mph time, now 9.4 seconds), thanks to a 25kg kerbweight reduction. This has been achieved through Alcantara replacing leather inside, new carbon seats and the standard fitment of the super lightweight wheels.
Distinguishing the Track Pack are a 12mm higher rear spoiler - contributing to an additional 29kg of downforce at 150mph - a roof finish in Dark Palladium and a 'Stealth' finish for the sports exhaust. Modest tweaks then, leaving plenty of scope for more with that much rumoured Longtail.
Finally the Track Pack comes with the McLaren Track Telemetry system (as seen on the 675LT and P1), because what's the point of a track day if you can't tell your friends how quick you went through the chicane on lap eight?
The Track Pack is available to order now, costing £16,500 on top of the £143,250 a standard 570S costs. It's got to be better value than more carbon, hasn't it?