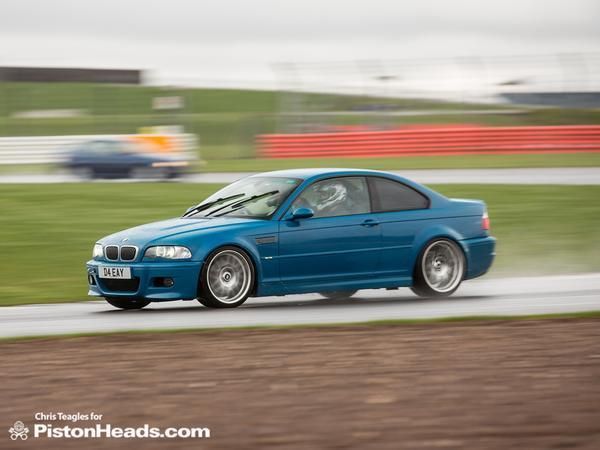 Does a cold, wet and windy Silverstone deter PHers from attending a great Sunday Service Absolutely not! It was fantastic seeing people bring their pride and joys out to brave the weather and rather treacherous track conditions.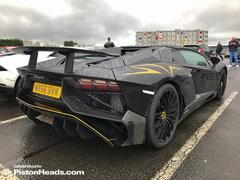 Strong spec choice
The day started with everyone warming up over breakfast and a hot drink, so to be on top form for track action. Unfortunately, the first session was cancelled due to too much standing water, but luckily the rest of the sessions didn't have too much water and the sessions went ahead. By the looks and sounds of it, everyone had a great time, with some brilliant driving on show! Whether it was either learning how your car behaves in the wet for the first time, or perfecting your wet weather abilities, the day proved a resounding success. Another success is our record quantity of umbrella sales, but that's another story...
It wasn't just track time though; many turned up in the usual fashion to admire the fantastic array of cars on show - the mixture of cars was astonishing, even in the grizzliest of weather! Amongst many were Ginettas (very brave), a McLaren 650S, both a Lamborghini Huracan and an Aventador SV, track prepped 205 GTIs and MX-5s... the list goes on and on!
We'd like to send a huge thank you to Silverstone and its marshals for having us on Sunday, and also to all the members that attended - it was a very fun day out indeed!
Our resident photographer, Chris Teagles, was there all day taking some fantastic shots of the day and track action. Check them out here.
Our next Sunday Service is with Aston Martin in St Athan on April 9. Keep an eye out for the release!
PHers are discussing the day and sharing photos in the forum - join the Sunday Service chat here!
[Photos: Chris Teagles & Dafydd Wood]