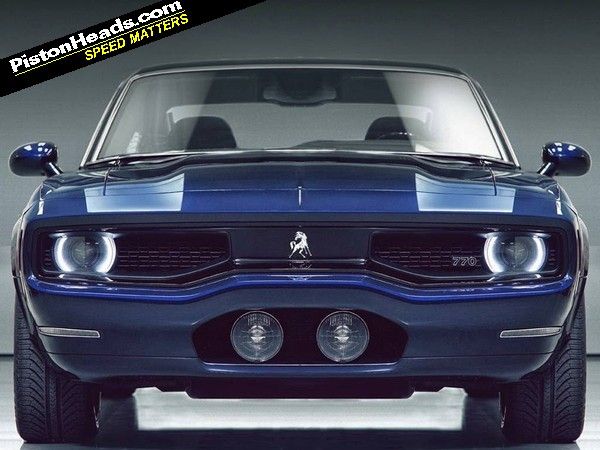 There are a few key considerations to bear in mind for a new muscle car. It must have a V8 engine, the name should be something evocative like Barracuda or Charger and it simply has to be rear-wheel drive. The Equus Bass 770 does fine on two of those criteria...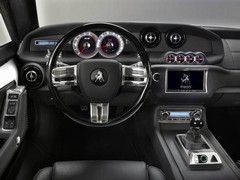 Imitation is the sincerest form of flattery Ford...
For starters, Equus is
a Hyundai saloon
. Plus the Bass 770 (definitely not Boss; see
its website
) tag isn't really relevant to the car. Whilst a 640hp 6.2-litre supercharged V8 is great news on the engine, we're lost as to what 770 could relate too. Torque is 605lb ft or 820Nm, so it's not that either. Weird.
But anyway, unfathomable naming strategy aside, the Equus appears to have what it takes as a new school muscle car. Despite the Chevy engine, it's clearly inspired by the fastback Mustangs from the late 60s. It isn't a bad effort, distinctive and aggressive certainly, but the rear overhang seems a bit big and the headlights make the front look a little glum.
But there's plenty of positive stuff too. Equus claims a 200mph top speed and a 3.4-second 0-62mph time for starters. Moreover, Brembo carbon-ceramic brakes are standard, as are magnetic dampers. And for a truly modern muscle car, the Bass 770 can be had with a six-speed dual-clutch auto in place of the standard manual.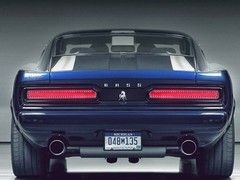 Debadging the Bass might be wise
There are plenty of retro influences inside too, but with all the modern infotainment amenities you would expect from something like a new
Mustang GT500 or Camaro ZL1
.
The price of the Equus rather distances it from that pair though. Owing to its hand-built nature, prices start at $250,000. Apparently more than $300,000 can be spent if a customer is particularly silly with the extras. And if its video is anything to go by, the Equus will make you a target for the baddest of bad cops. You've been warned...