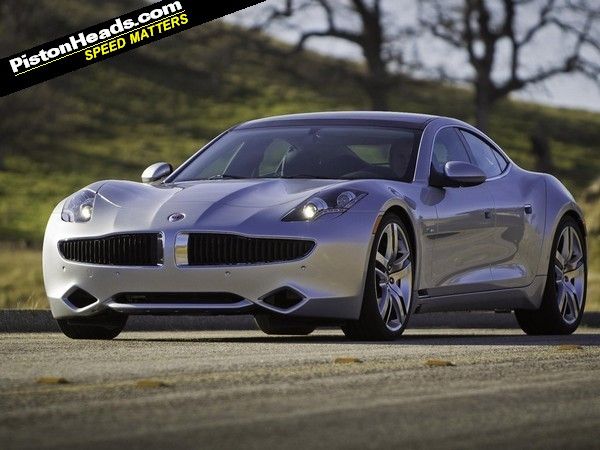 There's controversy afoot today with the news that Henrik Fisker has resigned completely from the company that bears his name. Fisker, founder of Fisker Automotive, cited "several major disagreements"  with Fisker's board of directors on the future strategy of the business, but would give no further details on the nature of those disagreements.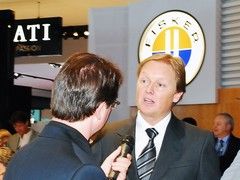 Fisker was the man behind the Karma
The news is the latest in a long line of troubles to hit the pioneering car maker. Last year, it was reported that Fisker's battery supplier, A123 Systems, was bankrupted, which halted battery production and, consequently, the Fisker production line. Fisker is also facing cashflow issues after
Department of Energy loans
were cancelled when Fisker didn't manage to meet the production figures they were conditional upon. The company's only model to make production so far, the
Karma
, has also been hit by a string of battery-related fires that led to a recall of 239 cars being issued at the end of last year. Whether these difficulties are related to Fisker's departure is as-yet unknown; neverthess, in a statement, the company said that "Mr Fisker's departure is not expected to impact the company's pursuit of strategic partnerships and financing to support Fisker Automotive's continued progress as a pioneer of low-emission hybrid electric powertrain technology."
Morgan's role 'will not change', says company
Fisker isn't the only low-volume CEO to be moving around, though.
Autocar
is this morning reporting that Charles Morgan has been replaced as managing director of his own company by former operations director Steve Morris. The decision was apparently made by board members and shareholders, though Morgan insists that the change was amicable and not driven by a lack of satisfaction with Charles Morgan's performance. A statement from the company says that "Charles Morgan will concentrate on his vital role as the face of Morgan internationally, promoting the brand and selling the company's products worldwide." However, when we asked the company for a comment, a spokesperson told us that there'd be no change of role for Morgan, and that Morris had "simply become the MD".
[Sources: Autocar]