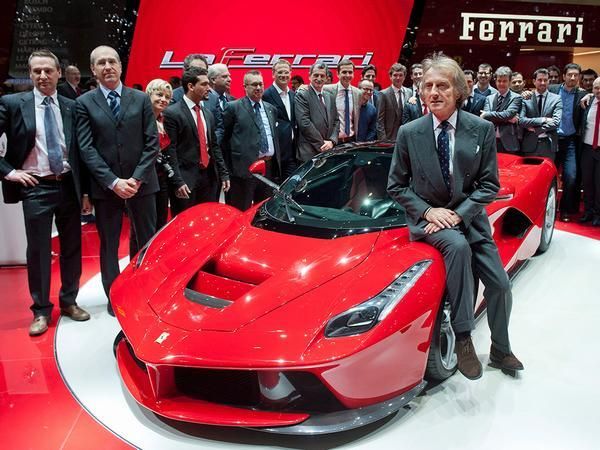 Grandiosity, chutzpah and pandering to the wealthy elite weigh heavily in the political news at the moment, a certain Mr President embodying to many the very worst of these personality traits. They have a place though. And that place is the Geneva motor show, the one such event I actually look forward to each year. That's partly because it's small enough to get around and see cars and people. But also because it's a bit of a soap opera and a chance to get vicarious thrills observing first world types suffer first world problems. Like realising they're not on the list to buy whatever new supercar has just been unveiled.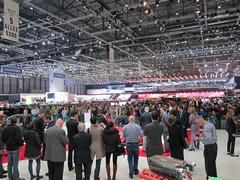 Because the reality is if you're at the Geneva show with a suitcase of money and desire to buy the newest and latest you're probably already too late, the real deals done out of the public eye and often before the new car has even been built. But there's schadenfreude to be had in watching an extravagantly coiffeured gent with the de rigueur tanned skin, slicked shoulder length grey hair, posh timepiece and (in one case I saw last year) poodle in a handbag stare forelornly at a 911 R and realise he didn't stand a chance in hell of getting one either. You and me both, mate.
And so to Ferrari, the absolute masters of the stage-managed Geneva unveiling and able to masterfully channel aforesaid chutzpah in such a way as to make everyone else look a bit amateurish. They do, after all, have some previous.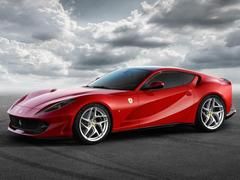 While others unleash prolonged campaigns of teaser images, technical titbits, secret viewings for journalists and customers under pain of death embargoes and all the rest Ferrari just pulls the covers off - as it has with the
brilliantly named 812 Superfast
- at a time of its choosing and ropes off its stand to all but the very VIPest of VIP guests. And the odd hack, if we can catch the PR's eye while desperately trying to avoid looking like Alan Partridge shouting across a car park. Either way, watching entitled types getting bluntly turned away from The Rope at the Ferrari stand is one of my favourite Geneva pastimes.
My favourite ever Ferrari moment was the unveiling of the LaFerrari. Remember this was the show with the P1 and a number of other big debuts. But cool as you like Luca di Montezemolo wandered on stage, whipped the cover off a car nobody had seen before and, as everyone looked up from their phones and mouthed "Ferrari THE Ferrari?", said something like "this is the fastest, most advanced, most exclusive car we have ever made and will be made available to only our most important customers, it costs a million, we're only making 500 and they're all sold - ciao!"
And THAT is how you launch a supercar.
Dan