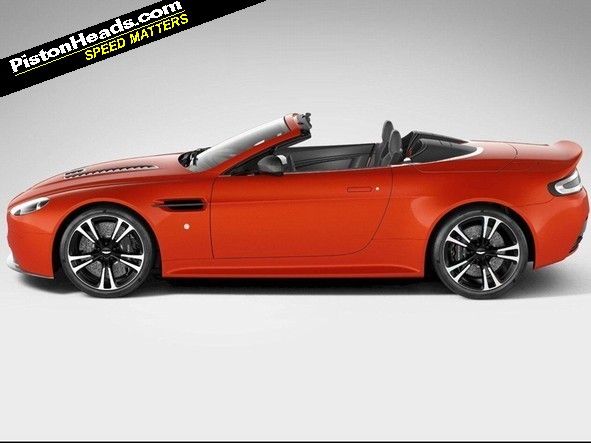 Our esteemed editor Mr Trent
may not be too keen on the Aston Martin V12 Vantage
, but he does very much
enjoy his Mazda Eunos
.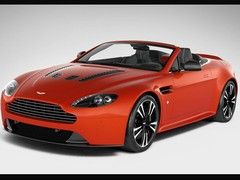 Roadster likely to be a limited edition
So perhaps he'll like this; a Roadster version of the V12 Vantage. Its arrival was perhaps inevitable given the progression of Vantage models from hard-top to Roadster, but the timing is perhaps surprising. Not only is it years since the launch of the V12, Aston's current focus is seemingly on the new Vanquish.
Still, the V12 Roadster certainly appears a compelling package. The 5.9-litre V12 remains unchanged and so provides the Roadster with 510hp and 470lb ft. Perhaps more importantly, the six-speed manual has been carried over also. With the new Vanquish being automatic-only, the Roadster could be the last manual V12 Aston.
Externally, the V12 can be identified from the V8s with its kicked-up rear spoiler, a carbon fibre front splitter and the unique bonnet louvres.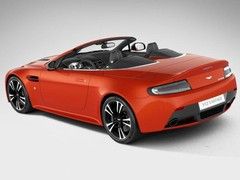 Could this be the last V12 manual Aston?
The Roadster's suspension has been modified to accommodate the loss of stiffness, implying that the Roadster could be a less uncompromising (or more compromised, depending on your point of view) drive than the Coupe. There is no word yet on the car's weight but, given the hard-top V12 weighs 1,680kg and a soft-top conversion inevitably adds weight, expect a kerb weight somewhere around 1750kg.
Also, the image show a sill plaque that suggests only 101 will be made. This makes any predictions on price very hard; a standard V8 Roadster costs £14k more than the Coupe, and a V12 Coupe is £135,000. But then this (apparently) limited edition could be the last V12 manual Aston, so will prices reflect this status?