We received a welcome piece of industry news this morning with the announcement that Aston Martin has filled its long-vacant CEO position with high-flying British executive Andy Palmer.
It's welcome because Palmer, who moves from his extremely senior position as Nissan's global No2, looks to be just the man to safely steer the British sports car maker through what are pretty dark and indebted times while it works on a brand-new platform.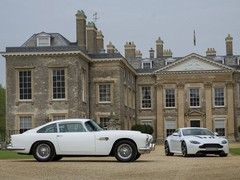 Guilty of leaning on past glories? Possibly...
You might wonder what a man expert at shifting cut-price SUVs can bring to a company making some of the bluest-blood GTs on the planet, but having met Palmer on a number of occasions over the last few years, we can attest to two important things: one, he's a massive petrolhead; and two, he's an expert at forging the sort of partnerships that Aston Martin so keenly needs to stay relevant and up-to-date in a market where being independent is more a handicap than a plus point.
Aston Martin has already moved in that direction after teaming up with Daimler to take delivery of AMG engines for its new models, likely to be the recently announced 4.0-litre twin-turbocharged V8.
Palmer will be easily be able to cement and maybe even build on this relationship using his past experience partnering Nissan's upmarket Infiniti brand with Daimler. So much so the two companies are now working on a new small car platform together. It's tempting to bemoan Aston ceding its independence to the German giant, but access to Daimler's tech and know-how will be key to keeping the cars relevant, and also introducing models such as the oft-suggested SUV, a niche that has energized other low-volume sports makers.
Palmer dispels the long-held belief that car-making Brits are great at engineering but inept at management. He rose through the ranks of Nissan after moving from Rover in 1991 and demonstrated he could persuade people to buy Nissan products the world over. He's a marketeer basically, but a brilliant one and that clear idea what draws customers into showrooms will be invaluable here.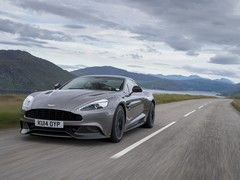 Range is refreshed but there's serious work to do
Palmer's main drawback compared to his predecessor, Ulrich Bez, is that many of Bez's previous roles involved creating cars that sat in a similar arena to the Astons. In an interview
earlier this year, he revealed he keeps zero-mileage examples of some of those, including a BMW Z1 and a Porsche 993 911. Okay, he came from Daewoo to lead Aston Martin, but Palmer has to quickly bring himself up to speed.
Helping that is a love of fast cars. Palmer has taken a keen interest in the performance side of Nissan and was instrumental in taking the company back to Le Mans, first with the experimental DeltaWing and related ZEOD racers, and next year with an LMP1 hybrid to take on the likes of Porsche and Audi. As much as it's tempting to wish for Aston to build NA V12 cars for ever, Palmer's deep knowledge of battery propulsion will work very well for the Gaydon-based company for any future hybrid models.
Our first thought is that the motivation for Palmer's surprise move was to thumb a nice easy ride to retirement, building lovely cars, occasionally racing them and hob-nobbing with the billionaires at Pebble Beach. But he's comparatively young at just 51 and extremely driven, so it can't be that. We're entirely hopeful that instead he's looking to push the Aston Martin brand and car range to new heights.