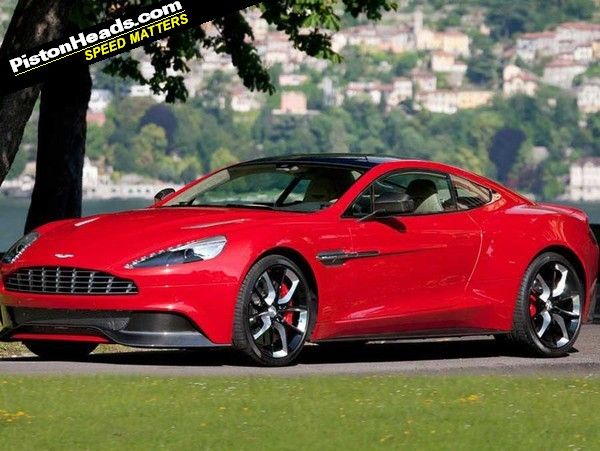 Aston Martin's new DBS appeared to take an unofficial bow on the weekend at the Concorso d'Eleganza Villa d'Este design extravaganza in Italy last weekend and, following
Chris's blog on Zagato
, we thought it worth revisiting.
We say 'appeared to' because Aston itself would tell us - or anyone - very little about the AM310 concept, despite it bearing an uncanny resemblance to recent spy shots of what's almost certainly the next DBS in action.
Aston did tell us a bit about the, er, uncontroversial design. "We've got a clear and much admired design language and this is the latest evolution of it," a spokesman said. Well, it works for Porsche.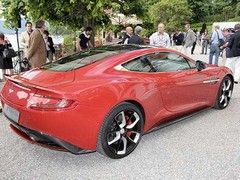 OK, so it's not exactly adventurous...
It's undeniably beautiful, with elements like the C-shaped rear lights borrowed from the One-77. The look is more elongated, with a flatter rear screen and deck and more pronounced haunches. No, no - look carefully, it's a bit different.
Power is almost certainly provided by an evolution of the current V12, which means more thrust than the present 510hp and a concerted effort to improve the 18.2mpg economy. Whether the price will rise from its current start point of £186,582 is difficult to say.
Inside the dash has a cleaner look with fewer and (possibly) freshly designed buttons. It looked very finished and very production ready.
It's an open secret that Aston is preparing a new car for its centenary celebrations next year. Details are expected to arrive within a few weeks and Aston says this is the first and last we'll see of the AM310 concept.
The Villa d'Este event has been a favourite of Aston's in recent years to reveal future product. First was the One-77 in 2009, with the V12 Zagato unveiled last year. Fair enough, it's a classy event in an even classier setting on Lake Como. Surprisingly, it is open to the public on certain days and if you were to guess at the ticket prices, you'd be dead wrong. The most you'll pay is 14 Euros on Sunday. Friday is free! Worth a punt if you're in the area next spring...