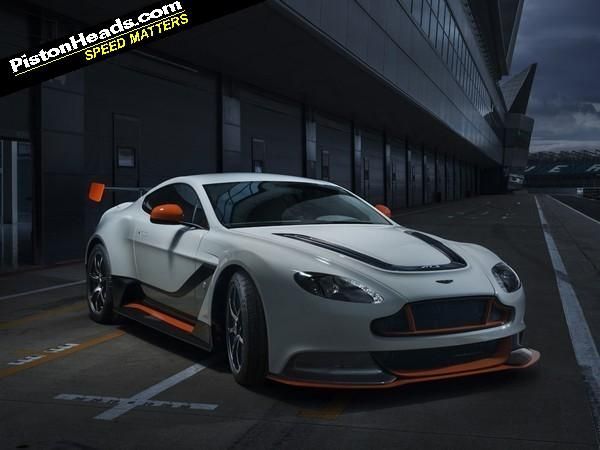 Of all the cars that need Photoshopping for added drama, the
Aston Vantage GT12
was never going to be it. The teaser image and the Nurburgring spy shots pointed to a car that would have looked superb even in a bare studio shoot, all burly arches and sodding great wing.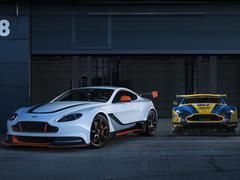 Hang on, something's not right here
Unfortunately Aston has decided to fire up its Photoshopomatic for the first full images. It wants you to think this is the pit lane at Silverstone but, well, look at the pic with the GT3 racer. Yeah...
Photoshop grump aside, there's much to be excited by with the Vantage GT12 (note V12 has gone from the name). Power is up to 600hp from the 6.0-litre V12, weight is down 100kg and we're promised drivers "will savour every second behind the wheel."
Let's begin with that engine. There are magnesium inlet manifolds, a magnesium torque tube and a titanium exhaust with centre exits. The 'predicted' numbers are 600hp at 7,000rpm and 461lb ft at 5,500rpm, with 62mph in 3.7 seconds and a 185mph top speed.
The top speed is 20mph down on the V12 Vantage S, no doubt a result of the extensive aero changes. A new Aerodynamics Pack, comprising that wing and carbon front splitter, is standard, along with a carbon rear diffuser. Together they provide "significant downforce", says Aston. Those swollen arches are created from the expensive black stuff too, and there's an optional carbon roof.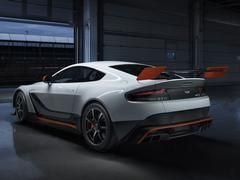 A 600hp Vantage? Yeah, go on then
That weight saving takes the Vantage GT12 to 1,565kg, but there are certain options beyond the roof that are required for that. Carbon is used again for the bonnet, front wings and door casings, the battery is now lithium ion and the seats are lighter with manual adjustment. But for full GT3 effect the polycarbonate windows will be required, plus the centre-lock magnesium wheels. Weight reduction for the 'machined carbon fibre wing badges' is unconfirmed...
There's more besides. Those He-Man arches accommodate wider tracks, Michelin Pilot Super Sports are standard and carbon ceramic brakes are further improved with unique Brembo calipers. There are also new springs with revisions to the three-stage adaptive dampers and track focused geo as well. Not just a badge and a big spoiler then!
There isn't a price yet confirmed for the Vantage GT12, expect that at Geneva in a couple of weeks. The first of those 100 very lucky customers will receive their cars before the end of the year. When's that 991 RS due?