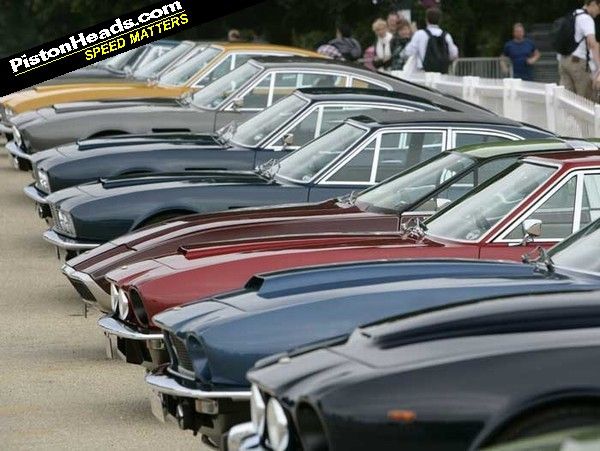 Yesterday was one of the most significant dates in Aston Martin history, certainly within the top five, said the chap from Aston Martin I was chatting to over a glass of chilled champagne in the scorching London sunshine. From where I was standing I could see his point as 150 Astons shimmered in the heat haze in front of us, with up to 30,000 people taking advantage of the spectacle taking place in Kensington Gardens, an event that marked the next stage of the year-long
centenary celebrations
taking place worldwide.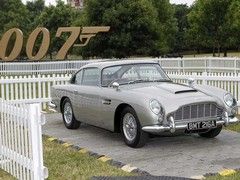 Well, they weren't going to miss that one
I've always been an Aston man, ever since an X-Pack Vantage appeared on the cover of Fast Lane magazine, so this was about as close to perfection as possible with everything on display from classic racers to the latest Zagato Centennial specials laid out on the lawn for people to mill around free of charge. As the sun beat down on us we wandered around iconic British cars in beautiful surroundings in the middle of the most exciting city on earth, if someone had played the National Anthem we would have been moved to tears such was the feeling of British pride. It's easy to forget heritage, but when it's laid out in front of you it's difficult to keep your jaw from dragging along the floor. Beauty isn't word I use lightly when describing cars, but I could have stared all day long.
Say what you like about Aston Martin, even if you don't like them I would challenge any true PHer not to be moved by the display which ranged from cycle-winged cars from a time past to the spaceship looks of the Bulldog. The trouble is, the older stuff is so artistic, the racers so brutish and the late 80s cars so gentlemanly and purposeful that you can't help but feel a shade of disappointment when confronted with the modern display line up starting with the Cygnet. All is forgiven when you glance at the latest Vanquish Volante and turn on your heels to be faced with the glorious Bertone Jet shooting brakes and Zagato specials, however.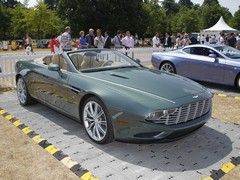 DB9 Spider Zagato Centennial first look
But that's what the day was all about, a very public reminder that Aston Martin has created cars that will stir the soul of all kinds of motoring enthusiast. While I am a chap stuck in the 80s-90s era of Astons others were lusting after the most modern of Vantage models but what brought us all together, what made us feel so proud to be a part of it, was the Aston badge worn on the nose of everything on display. Free events like this should happen more often, no elitism, not pomp, just a celebration of great cars in a great place that made you feel good about yourself.
Thanks to Aston for the day and also for the tribute to Allan Simonsen to whom they dedicated the race car display area. If you didn't make it yesterday, just do what we did and take a moment to stare.
Paul