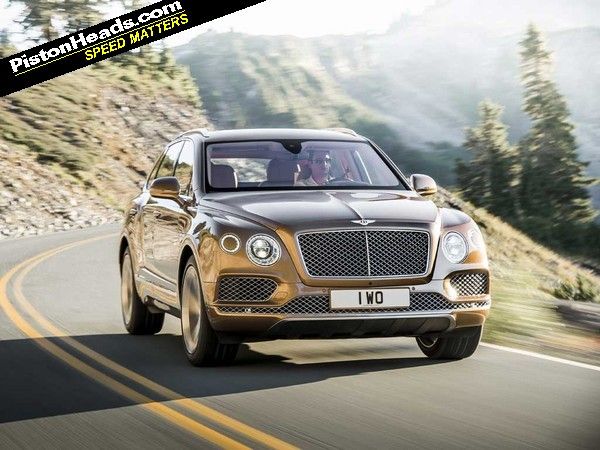 Yes, it's another uber SUV. One more 4x4 dripping in ostentation, bludgeoning its way through barriers of taste and modesty and yet carrying with it the mitigation of 'they had to do it, didn't they?', 'it'll sell like hot cakes', 'where would Porsche be without the Cayenne?' and the rest.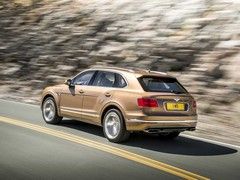 Um, surprise?
Of all the manufacturers having to translate brand values into this brave new world Bentley arguably has the easier job though. OK, there's not much 4x4 heritage to draw upon. But Crewe's finest have never been shy or retiring about the owner's wealth, status or willingness to pour vast amounts of petrol into a very large engine.
In the Bentayga's case that is the familiar 6.0-litre W12 twin-turbo, here packing 608hp and 663lb ft to shrug off the vehicle's 2,422kg bulk and record faintly astonishing figures to make good on Bentley's claim for 'most powerful and fastest SUV' bragging rights. To put that into numbers it'll do 0-62 in 4.1 seconds and maxes out at 187mph. First 200mph SUV would have been nice but maybe they're planning a Speed version to do that. Driving through an eight-speed auto that disengages to make the most of the car's considerable momentum at every possible opportunity, the Bentayga records an actually relatively impressive 292g/km. Hybrids and - you've got it - diesels will follow.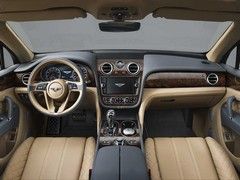 Better view of the poor people from here
Inevitably there's lip service to off-road ability, boss Wolfgang Durheimer saying it will "offer a true Bentley experience in any environment." This requires lots of gizmos to achieve, wrapped up in eight driving modes including Responsive Off-Road Setting. This talks the talk of roll angles, axle articulation, compass bearing and altitude but, let's face it, is anyone really going to take a Bentayga anywhere much more taxing than a slightly damp polo lawn? Probably of more relevance in the Drive Dynamics Mode suite is the Dynamic Ride system, three-level air suspension and its active anti-roll powered by a 48v electrics system. Endless sensors, cameras and other gadgets are also included to help you park, navigate, avoid traffic jams and the rest.
Inside we are promised, with no lack of chutzpah, "the finest automotive interior in the world" predictably featuring lots of wood, leather and engineering/craftsmanship perfection. So there's veneered this, knurled that and, well, you get the picture by now.
And the looks? We won't steal your thunder on that. The floor is open...
Official video here.

Watch the high-speed test here.