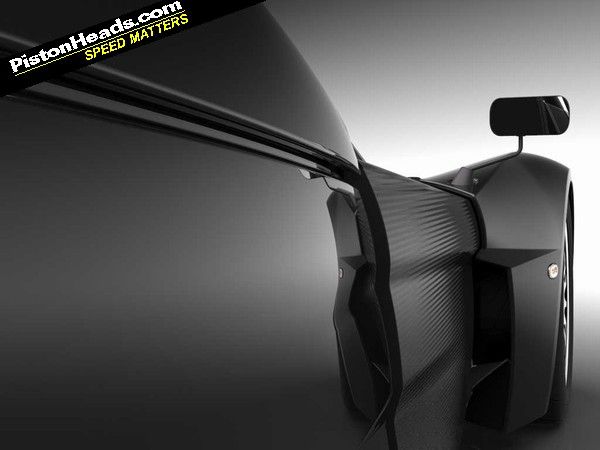 When a press release turns up out of the blue announcing another new start-up British road/track car it's impossible not to think back to Sniff Petrol's spot-on
cut'n'paste parody
of such pronouncements. But let's try not to be too cynical, even if the Elemental RP-1 does seem to tick an awful lot of the boxes on Sniff's press release template...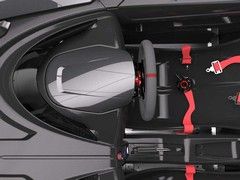 Sequential 'box, harnesses ... looks racy
The facts, as we have them from
Elemental's website
, the press release and a few abstract computer renderings: The RP-1 would appear to be a lightweight (c. 450kg at best it's claimed) road legal track car with no roof, a 280hp Ford Ecoboost engine, sequential gearbox, the inevitable patented carbon fibre tub and ambition to "completely update the traditional idea of an occasional-use road and track car."
Thing is, there are quite a few other cars out there with the same goal. Caterham continues to spin new variants off the endlessly adaptable Seven theme, ever more mental Ariel Atoms build on an established fan base for the skeletal Honda-powered rocketships, Radical can build you a road legal track car complete with proper downforce and real racing car vibes while KTM has its wild-looking X-Bow range and, for the wealthy/unsociable the BAC Mono offers perhaps the most purist vision of the breed with stunning design and bonkers performance. That's before you factor in the Vuhl 05 and Zenos also following a similar path and closer to production reality.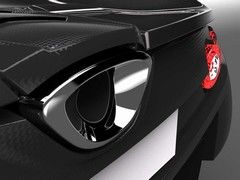 Style hasn't been forgotten it'd seem
Elemental boasts the expected roster of motorsport and engineering experience and, from the renders, an eye for style too. It'll need a USP to stand out in the above crowd though, the most distinctive feature we could pick out being the seating position which raises the driver's feet up to create room for underbody aero and contrive proper racing car sensations. Other intriguing sounding features include a 'cassette installation' to enable 'further engine options' to be 'easily fitted'. The car, built in aluminium for the first XP1 prototype last year and then in carbon XP2 form, also features fully adjustable suspension and a programmable dash display linked to built-in cameras to replay your on-track heroism at a later date. Boldly Elemental promises the RP-1 is the first of a range of cars it will build.
The car will be unveiled at the Goodwood Festival of Speed at the end of the month and while pricing has yet to be disclosed looking at the spec it would be extremely surprising if it were any less than £50K. If Elemental offer us any more information on that we'll update you as soon as we hear.
[Sources Sniff Petrol, Elemental Cars]