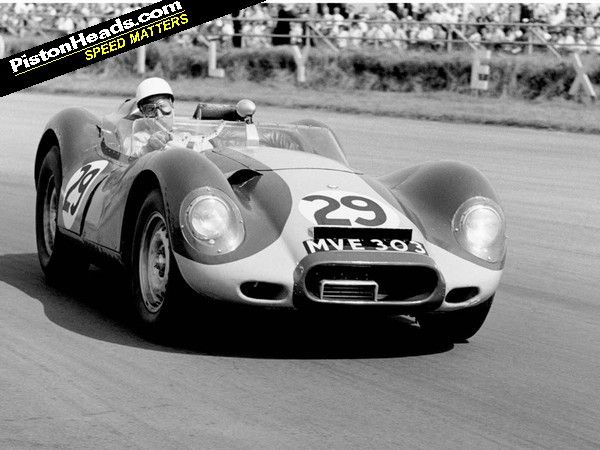 Well here is a coincidence. Just a few days after Chris Harris's second place
at the Goodwood Revival
in a one-off Lister-Jaguar, Lister itself has announced a comeback.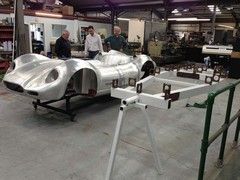 There's still some work to do...
The new Lister Motor Company Limited will amalgamate the three previous Lister companies (George Lister Engineering of Cambridge, Brian Lister Light Engineering and Lister Storm) to build a recreation of the Lister 'Knobbly' Jaguar.
There's investment from Warrantywise (aftercare should be alright then...) and a new manufacturing centre for George Lister Engineering to develop the car. It will include CNC machining, 3D scanning and Catia design, promising a 'near identical development of the historic, race-winning, competition and track car'. The bodies will be produced using the original Shapecraft body bucks.
But the historic resurrection doesn't just include the design and manufacture, oh no. Somehow Lister has persuaded a few of the original Knobbly staff 'back into service'. Judging by their nicknames such as Curley and Chippy, we'd assume they're properly British old fellows too. 'Old' could be the operative word there too, seeing as the last Lister 'Knobbly' was made in 1958. Still, there's no substitute for experience...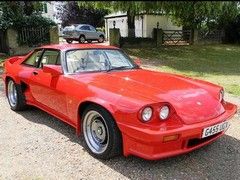 How about an XK-based replacement too?
As for the car itself, Crosthwaite and Gardener will build the engines and gearboxes to D-Type specification. The race prep and track commissioning will be done at CKL developments, and every new Lister will comply with FIA/HTP Appendix K specification. Each chassis number will begin BHL-C, the C standing for continuation. It all sounds very thorough and authentic, basically.
Where the information gets a slightly more vague is on availability. Given a series of events are planned for 2015 to mark Lister's 125th anniversary, then would seem like a logical date. For now, there's promise from the Warranty Wise CEO Lawrence Whittaker that the Lister 'will be a fabulously exciting and desirable car'. There are some 'exciting plans' for the future too.
Can such an overtly retro project succeed? Morgan has had plenty of success with the 3-Wheeler, but then it's not a racer where provenance is so important. But on the flipside, the 'new Lister' should offer all the classic racing thrills without the prohibitive cost of an original. More details as they emerge, and hopefully we can get that man Harris behind the wheel too...