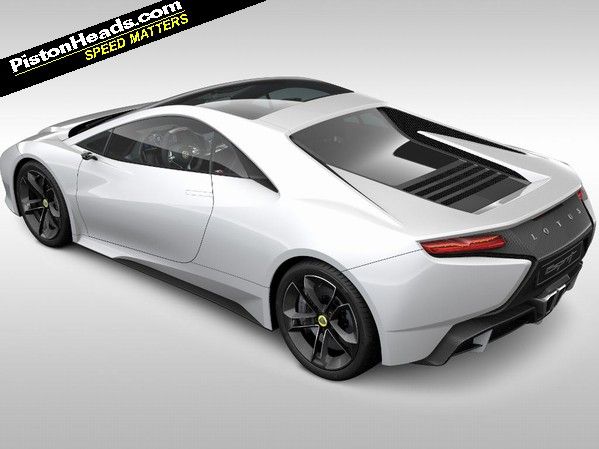 Buy a base model, new-era Lotus and it'll be a hybrid. Go for the hardcore version and it'll strip out the electric motor and plenty more besides to offer a lightweight, utterly focused sports machine.
That was the message from boss Dany Bahar yesterday as he revealed more about the future line up, which starts in 2013 with the launch of the V8 Esprit at the Geneva Motor Show.
"There is one powertrain, with two configurations. One is hybrid and the sporting variants are non-hybrid. That is the same approach for every car," Bahar said.
He admitted the sporting variant might actually put out less horsepower once you'd taken away the 74KW (100hp) electric motor, despite a hike in power of the V8 (he mentioned a figure of 640bhp), but he promised the difference would be made up by shedding kilograms, achieved partly by extensive use of carbon.
"They'll be pure driver's cars, nothing unnecessary, no leather, and even the seats in carbon fibre. Whereas the base version is more mainstream," he told us.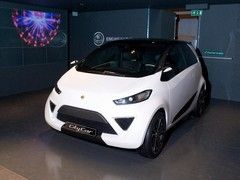 Meanwhile, at the other end of the scale...
He suggested the hotter versions could be dubbed R, with another, even more focused model above that. Talking about the Esprit he said "there will a second derivative of the R which is even more hardcore, which is even lighter. It's pure nothing. We call it [internally] GT3."
Way down the other end of the scale, he revealed the Ethos supermini, developed as a range-extended hybrid or pure EV, will cost around £29-30,000 when it goes on sale after the cooking Proton version is launched in 2014.
Bahar also talked about the future for the current range of cars. The cost of the carbon-fibre bodied Evora GTE, which will go on sale in March, will be between £110,000-£120.000. Powered by a 444hp supercharged version of the 3.5 V6, it loses around 120kg compared to the standard car.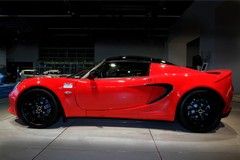 Traditionalists rejoice - there's life in the Elise til 2015
He also confirmed a "heavy programme" of improvement for the current Elise, continuing to 2015, and the Exige, which goes beyond that. Lotus already has 270 orders for the 3.5-litre V6 Exige S.
And finally we had to ask him about the Lotus partnership with Swizz Beatz. Sorry, but we just don't get it…. "It's because it's not meant for this part of the world, it's meant for the US," Bahar said unapologetically. "What our tie-up with him has done in three to four months is incredible. Our products are in many music videos, we have designed five really, really very good looking chrome-coloured cars and we've sold five of them for a silly price, and all through him. It's a different world."
| | |
| --- | --- |
| Evora GTE will cost £120K | V6 Exige S has already got 270 orders |