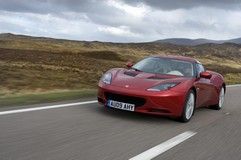 Lotus boss Dany Bahar has written to the sports car maker's entire dealer network to tell them that their current contracts will terminate in July 2012.
The massive shake-up of the European Lotus dealer network is part of Lotus's plans to overhaul the entire company within the next five years.
According to Autocar, Lotus's current contract with its dealers requires a two-year notice period for the termination of contracts.
Existing dealers and franchise holders will be able to apply for a new contract, but Lotus won't yet reveal exactly what it plans to do with its European sales network.
Lotus will also reveal its new product plans - though not necessarily its sales network strategy - at the Paris motor show in September.