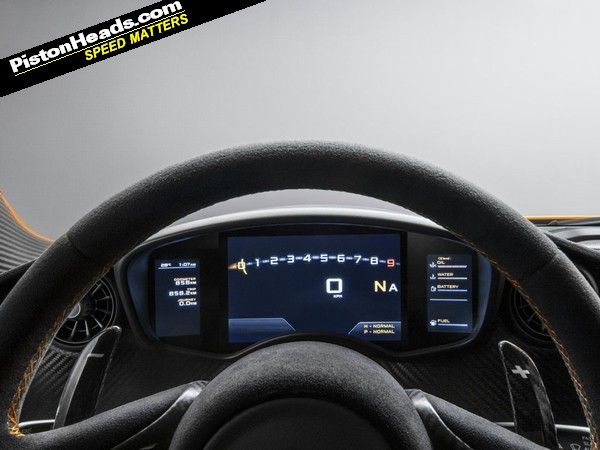 We've seen
what it looks like outside
– now we know how it looks inside. This is the view from the driver's seat of the McLaren P1 – undoubtedly one that only a select few drivers will be party to.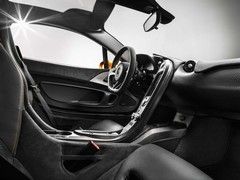 Lacquer on the carbon fibre would be too heavy
So, what have we got in here? Well, not much, to be honest. Weight saving is the order of the day, with great slabs of carbon fibre making up the vast majority of the interior trim. McLaren claims that leaving the carbon fibre lacquer-free has resulted in a 1.5kg weight saving. They're committed to this lightness thing, then.
Other measures that have been taken in that regard include the seats, which are encased in super-thin carbon fibre shells and which weight just 10.5kg each. They also feature backrests which are fixed, but give the option of reclining by a further four degrees to allow for more helmet room when out on a track.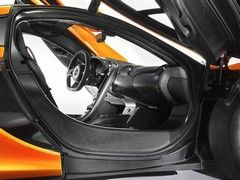 Weight saving has been the main aim
McLaren says that the amount of trim covering the interior has been minimised, too. Anything that isn't finished in bare carbon fibre is swathed in Alcantara, as befits the P1's
race-bred ethos
. That said, despite all the talk of automotive dieting, this won't be a stripped-out track special; climate control, sat nav and a Meridian sound system will all feature.
And for fans of pure technical geekery, how does this strike you? McLaren has come up with what it describes as a steering wheel diameter 'as technically precise as a McLaren racing driver's wheel'. They've done this by modelling past McLaren world champions' grips on a CAD system, and scanning them to produce an exact replica, coming up with the optimum wheel. Gosh.