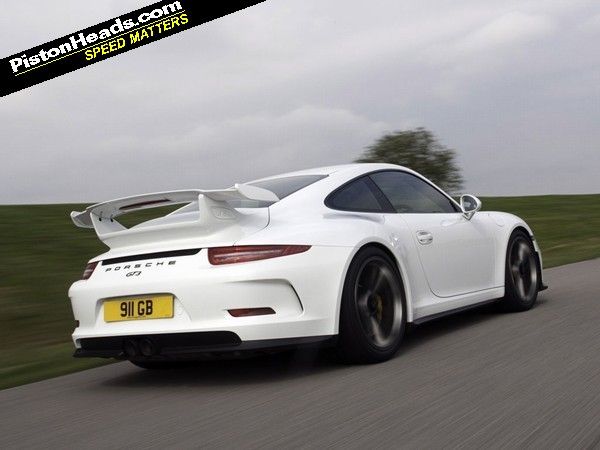 McLaren holds the Porsche 991 GT3 in such high esteem the company has actually bought one - and that's boding very well for the handling of its new, junior supercar due next year. Though yes, McLaren has had to give it back to get its
engine replaced
!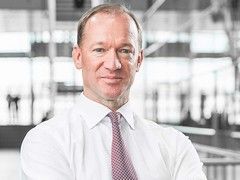 Mike Flewitt: very impressed with the GT3
"The GT3 is one of the most impressive new cars I've driven. I was genuinely astonished at how accomplished that car is," McLaren CEO Mike Flewitt told PistonHeads.
We all like to think that that McLaren's battle is with Ferrari, but the boss revealed it's actually Porsche that McLaren Automotive's business is more closely aimed at, and from whom it is stealing the most customers. "Porsche is the brand we have the most conquests from. People who know and understand Porsche can relate to what we do in terms of technology," Flewitt told us. "We're less of a fashion statement than Ferrari and Lamborghini."
He told us the new car, known internally as P13, will cost around £120,000 and will essentially be a slightly less techy version of the 650S, using the a modified version of that car's 75kg carbon fibre tub. It won't be a 2+2, he said, but what it will be is more practical. "It's more usable, it's more affordable, it's still an actual sports car," he said. We can expect a version of the firm's 3.8-litre V8 to power it.
'Baby' McLaren P13 poised to bag Porsche fans
There have been rumblings in the Porsche section of the PH forums from GT3 owners and potential buyers hit by the recall that a
secondhand McLaren 12C
could be a good alternative, particularly as they're now as low as £120,000.
With the new P13 expected to take a bow at the Geneva motor show next year, the delay in replacing the GT3 engine could play right into McLaren's hands, especially if it's even 70-80 per cent as good as the phenomenal 650S updating of the 12C.
Flewitt is full of sympathy for Porsche over the recall. "It can happen to anyone," he said. "Modern cars are so complex there isn't a car company in the world that hasn't recalled cars for something."
It looks likely the P13 will beat the GT3's DIN weight of 1,430kg, especially with that carbon tub, even if it won't beat it on price at the boss's prediction of £120,000 against £100,540. But what a shootout that'll be, especially with the GT3 coming back stronger and in fighting mood.