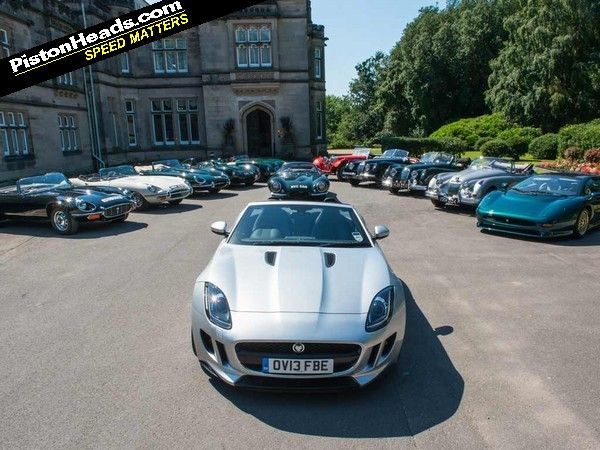 Last year we brought you the
depressing announcement
that Jaguar's Browns Lane museum was to close permanently with no relocation planned.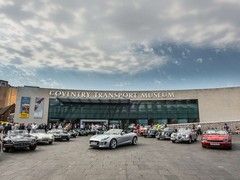 New gallery spans Jaguar's entire history
Now we've got better news after Jaguar unveiled a special display at the Coventry Transport Museum to house some of the finest cars from its heritage fleet.
'The Jaguar Story - A History of Design and Technical Innovation' to use its full title, is split into five sections covering the 90-year history of SS and Jaguar.
The Early Years runs from the 1920s until the 1940s, but it's in The Post War Boom and Glamorous 50s that the really interesting stuff emerges; this section includes the XK120 that broke the production car speed record in 1953 (at 172.4mph), plus both C and D-types. The Swinging 60s is of course dominated by the E-type, and it features again in Growth and Consolidation (70s-00s) as a V12.
The XJS, perhaps unsurprisingly, isn't quite as celebrated in the new gallery, just the solitary 4.0-litre six-cylinder car on display. Presumably the attention of most visitors will be torn away by the stunning XJR15 and XJ220.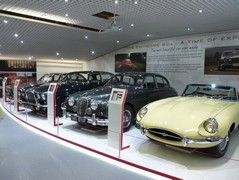 Nope, there aren't any shots without an E-type...
Both generations of XK are at Coventry, and the first
F-type
produced (a non-S V6) brings it up-to-date.
A few of Jaguar's motor show concepts are also on show, including the fabulous original F-type design study and the C-X75. The traditional saloons such as the Mk II, original S-type and Mk X feature too, giving a comprehensive overview of Jaguar history.
Furthermore, Jaguar has a display of 10 its key cars at the Heritage Motor Centre in Gaydon, although that represents a small part of the 140 cars on its heritage fleet, so the latest permanent Coventry addition is important.