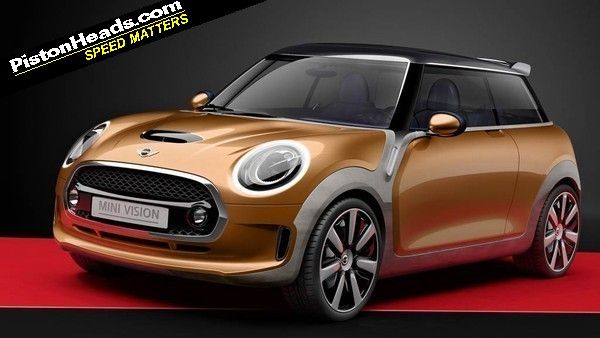 We're getting a clearer idea of what the next Mini hatchback will look like after the BMW-owned brand revealed shots of a concept version.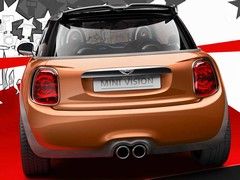 Central tailpipes get bigger still!
It wasn't explicitly said that the new car, going on sale from early next year, will look like this. However, given it bears such close resemblance to the car in these
spy shots
, we can be fairly certain it's very close to production spec.
The brand might be sprawling faster than a Chinese city, but the so-called Mini Vision shows they're not about to aggressively remodel the core. That grille is pure Mini, with the hexagonal shape borrowing from the original Cooper style rather than the sad-face arch. Incorporating the black bumper helps, although this looks more like a fat lip in the spy shot cars.
Essentially, it's more of the same, just modernized. As we've seen previously in the Rocketman concept, the reclining headlights are now ringed by lit bands that work as driving lights. The roof still looks like a lid and inside there's a big central dial.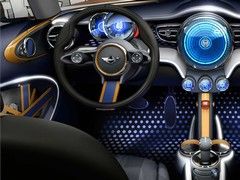 Familiar-yet-new theme continues inside
It should be just as amusing to drive and the new, UK-built 1.5-litre three-cylinder turbo engines will bring more economy to what's likely to be punchy performance. If your idea of a runabout is a frills-free Dacia Sandero, then it's not for you. This is also a car that 85 percent of buyers purchase on finance, BMW revealed earlier this year.
But the deals are good partly because the residuals are still pretty strong, so if that demand stays with the new car then we'll loudly applaud this British-built success (even if some of the new versions will be assembled in Holland).