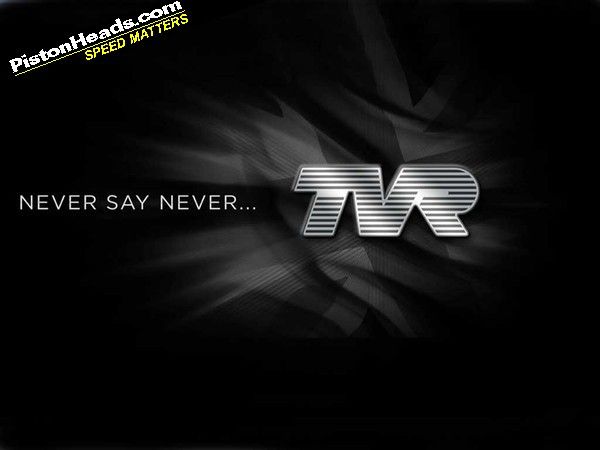 Please forgive us for what we are about to say but TVR might very well be back.
We've spoken to The Russian's engineering firm working out of Vienna, Austria, and they've promised us an announcement "within the next two weeks" on an all-new car. And, we're told, it's likely to be made in England.
"We are coming up with a detailed plan," Dietrich Probst, head of marketing for umbrella firm VIT Technology told us, "It'll probably have totally new styling. The engine we haven't decided on." This probable new car will be true to the spirit of TVR, he said. "We are keeping in mind that it's a TVR, so it'll be a lightweight and very powerful sports car, half the price of a Ferrari and probably as fast."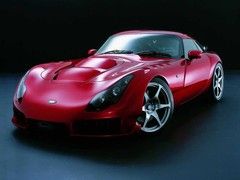 Sagaris jigs supposedly scrapped
Probst does say probably a lot, but there are other signs of movement. The
almost dormant website
very recently changed back to the original TVR logo from the horrid winged revamp. Alongside it says "Never Say Never". Which as positive slogans go, reminds of when the National Lottery changed its tagline to Maybe, Just Maybe.
True TVR fans will rightly laugh at this. It's been a horrific ride ever since the short-trousered Russian Nickolai Smolensky bought TVR back in 2004.
The most recent disappointment was the plan touted early last year to build new cars priced at £99,600 based on the old line-up but with a 6.2-litre Corvette engine instead. Owners of existing cars were encouraged to swap out their TVR engine for the same LS3 lump costing upwards of £36,000. But July that was revival was dead with just one LS3 car built, and The Russian was now saying he was going to make wind farms instead.
That plan is still going ahead at VIT Technology, reckons our optimistic pal Probst. They're also developing a lightweight commercial vehicle, apparently. "TVR is a side project," he said. In November we reported it was very likely all the jigs and body moulds for cars like the Sagaris had been scrapped. Meaning the only way forward is an all-new car. Given the huge cost needed to make that happen and the comprehensive trashing of the TVR name you have to wonder whether a decent burial for a once proud name might be the humane thing to do in place of this endless teasing.