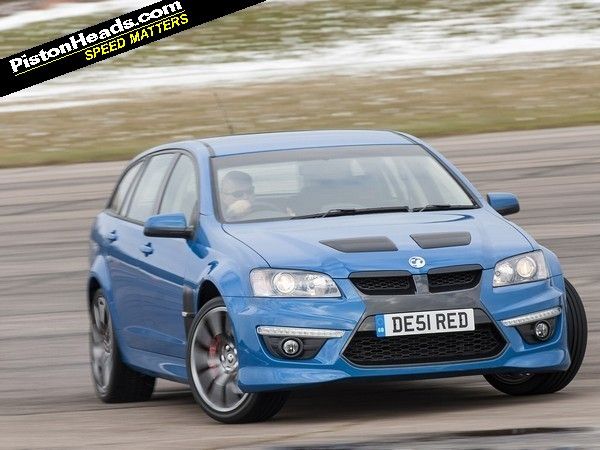 Those among you who need to move extremely large loads very quickly can rejoice, because Vauxhall has just revealed that it'll be adding an estate to the VXR8 range.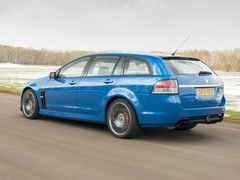 Huge estate, huge power. Huge all round, then.
The new VXR8 Tourer, sold in Australia as the HSV Clubsport R8 Tourer and now officially imported to the UK, will become the third model to join the current crop of HSV models officially imported by Vauxhall. It'll sit alongside the saloon version of the
VXR8
, as well as the
Maloo pickup
in the range, bringing the V8-powered tyre-shredding insanity of the VXR8 to an estate bodyshell in the UK for the first time. The Tourer will be Vauxhall's fastest-ever estate car, and it'll also have the distinction of being the largest estate in terms of the loadspace it offers currently on sale in Britain.
We've already discussed the burgeoning craze for barmy estates on these pages, and frankly they don't come much barmier than this. Power will come from the same 431hp 6.2-litre LS3 V8, working through the same six-speed manual (or, optionally, automatic) gearbox and limited-slip differential, as the other two models in the VXR8 range. That'll mean not only the same mellifluous soundtrack, but a 0-62mph time of 4.9 seconds and a top speed limited to 155mph. Launch control, which Vauxhall says "helps drivers make best use of the Tourer's huge torque during brisk acceleration", is also retained. What's more, we've been sent some gratuitous, patently unrendered publicity shots (kudos to Vauxhall, here) that prove that the Tourer is perfectly content to spend as much of its time going sideways as the saloon. Splendid.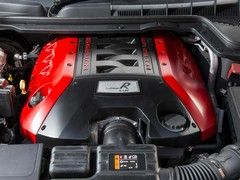 Yup, that'll do the trick
The good news doesn't stop there, though: Vauxhall has confirmed that, as with the other HSV-derived cars in its range, the Tourer will benefit from the company's 100,000-mile or lifetime warranty. And of course, you'll also get leather this, Bluetooth that, and climate-controlled the other, too. Vauxhall's Enhanced Driver Interface, which enables streaming of real-time telemetry to the in-car monitor, also comes as standard.
And the price of this finery? £49,500. Which stacks up extremely favourably against the £75,510 Mercedes E63 AMG, and even the smaller, £58,130 C63 AMG. Admittedly, both the Mercs are a touch quicker and will likely be better-built, but it's good to see that even in estate form the VXR8's still a considerable performance bargain. Jolly good show, Vauxhall. Carry on.