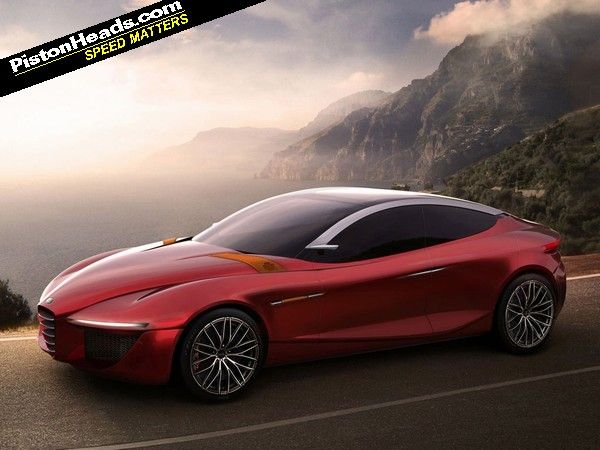 Alfa Romeo's plans to expand into more global markets with a new, large saloon look set to become more concrete, if recent rumours are to be believed.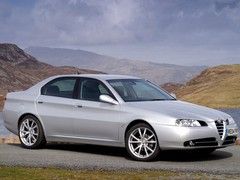 166 was the last large Alfa
The possibility that Alfa might be considering such a car first raised its head when the company
unveiled the Gloria concept
at the Geneva Motor Show. Back then, Alfa
described the Gloria
as previewing a car larger than the upcoming Giulia, which would present "another international challenge" – in other words, a model that'd sell well in Asian and American markets.
Now, sources at the company suggest that Alfa Romeo is evaluating the business case for a 5 Series- or E-Class-rivalling model that'd share the platform and engine range of the upcoming Maserati Ghibli, itself based on a cut-down version of the new Quattroporte's floorpan. That'd mean rear-wheel-drive, with power coming from a choice of twin-turbocharged V6 petrol and diesel engines. An additional choice of turbocharged four-cylinder engines, expected to be unique to the Alfa Romeo version of the model, is also likely to be available.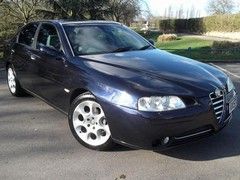 Last-of-the-line 166 yours for under £6K
Whether the new car will share the styling of the Gloria is far less certain, but expect at least a few cues to make it through if the new model is given the green light for production. The availability of the Ghibli's underpinnings mean that the new model could be developed quickly and released as early as 2015.
It's promising news for any car nut, but especially good for second-hand bargain hunters. Big Alfas have a history of dramatically tanking values, which mean that the 164 and 166 are now available for remarkably little cash (check out this late 166, for example; it's done motorway miles, but has a full history and the all-important cambelt change under its belt and is yours for a shade under six grand). Whether the same fate would befall any new model isn't certain, especially if it's as good as this one sounds – but if it did, it'd mean a slice of large-engined, rear-drive Alfa Romeo-badged loveliness (and, indeed, a Maserati by another name) could be yours in a few years' time for a bargain price. Splendid.