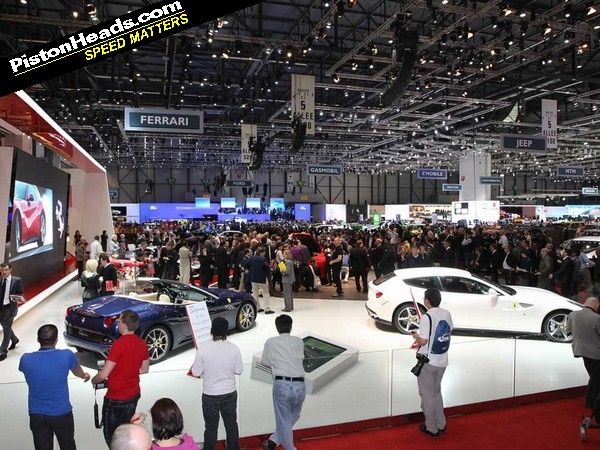 Ferrari has been looking at ways of integrating hybrid technology into its road cars, having played around with the
HY-KERS concept in the 599 already
. And it looks like that's a step closer to production reality following the unveiling of a new mid-engined hybrid powertrain at the Beijing show, widely tipped as that of the forthcoming Enzo replacement due later this year.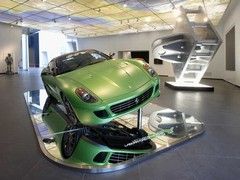 HY-KERS first shown in a 599 test mule
Aligning its hybrid tech with the KERS label is, of course, perfect for Ferrari, the F1 connotations successfully combining the need at least to acknowledge eco concerns without diluting the brand's 'honed in F1' core values.
Porsche has been doing much the same in GT racing with its 911 GT3 R Hybrid, Audi and Toyota bringing electric assistance to endurance prototypes at Le Mans this year. All of which helps move hybrids away from the do-gooder, holier-than-thou Prius school and into a - possibly - more PH-worthy arena. Possibly.
So what's new with HY-KERS? The most significant thing is that it's now showing in a mid-engined application, having previously been displayed in a 599 GTB with a conventional V12 up front and a combined seven-speed dual-clutch gearbox and electric motor transaxle at the rear. Batteries mounted under the floorpan proved that the system could be accommodated in a conventional car without compromising packaging, the additional weight offset by the lowering of the centre of gravity. The latest system, Ferrari says, "can be positioned in the car in line with the available space and final configuration."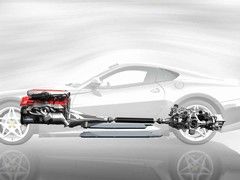 Front-engined design adapted to mid-engined now
Two years of additional development mean Ferrari hopes to significantly improve on the original goal of matching every kilo of additional weight with at least 1hp extra, now saying reduced component weight contributes to around 1.35hp per kilo gained. Coupled to one of the gearbox's two clutches, the HY-KERS motor can be engaged and disengaged as and when required and was designed from the start to be compatible with both front- and mid-engined designs. And it'll be in the latter for the new Enzo, as previewed by a V12 engine, transmission and electric motor combination on the Beijing stand, green-painted hybrid components jarring alongside more traditional red-painted cylinder heads. The numbers speak for themselves though, Ferrari promising a 10 per cent increase in performance with a 40 per cent cut in emissions.
Does this mean the new super-Ferrari will purr away from the line in near-silence, rather than a cacophony of V12 noise? Unlikely, thankfully. Ferrari is working on hybrid powertrains, but very much on its own terms and together with renewed focus on weight saving and aerodynamics. This is going green, but in a very Ferrari style.