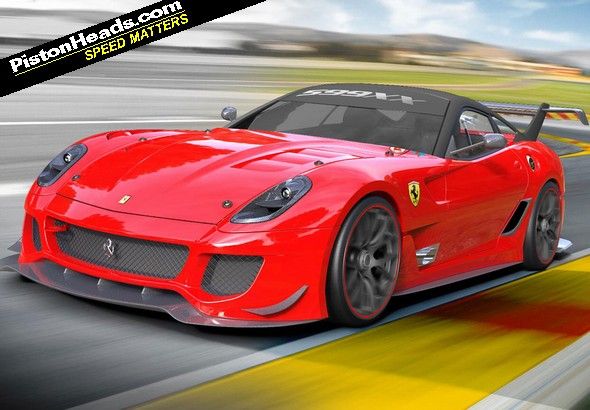 Ferrari has today revealed an evolution version of its
fantastically hardcore 599XX
.
Introduced at the Bologna motor show today, the tweaks for the 'extreme, non-homologated sports berlinetta' (that's Ferrari-speak for 'racing car that isn't a racing car but that you also can't use on the road') will be available to 'owners' of the car (which is essentially a research and development programme) for the 2012-2013 season.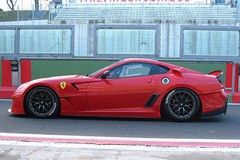 Original car was hardly subtle...
For its package of revisions, the 599XX gets an active aerodynamic package integrated with the vehicle's electronic control systems, new Pirelli tyres, an extra 20hp (bringing the total to 750hp), and a 35kg weight-loss programme.
The key to the new aero trickery is something called 'opening gap' technology. This uses two flaps, which rotate electronically to adjust the downforce between the front and rear axles in relation to vehicle speed and the manoeuvre being effected. This active rear wing is governed by various physical parameters, measured by the car's various electronic control functions (ESP, ABS, SCM and F1-Trac).
Clever. Other less exciting changes include a new front splitter and a new rear diffuser. Total downforce at 125mph is boosted to 330kg when the flaps are open and 440kg in the closed configuration.
And that extra engine power? It comes courtesy of new side-exit exhausts.
Combined with a final gear ratio that's slightly shorter, all this amounts to a Fiorano lap time of 1min 15secs - a second faster than an FXX.