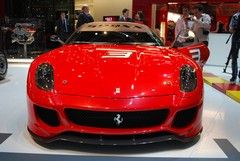 Track-only 599XX is basis for new car
Ferrari is planning to 'Scuderia-ise' its 599 GTB hyper-GT with a hardcore version based on the track-only 599XX (pictured).
The new car could even bring back the fabled GTO moniker, a badge that hasn't been attached to a Ferrari since the mouthwatering, achingly desirable 1984 288 GTO.
According to the fine fellows at EVO magazine, the new 599 GTO will cost around £300k (a snip considering the 599XX costs a cool million quid), and could become one of the fastest Ferraris ever.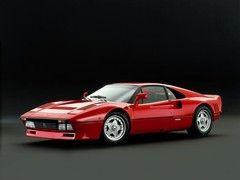 288 GTO was last Ferrari to bear the badge
The 599 GTO should manage 0-62mph in just 3.2secs (half a second up on the regular car) on its way to a 217mph top speed (the standard 599 HGTE is done at 205mph). The extra pace comes courtesy of a V12 that's had an extra 600rpm liberated to allow it to run up to 9000rpm and gives it a whopping 700bhp.
Apparently, this has only been made possible since the debut of the 458 Italia, when the 599 was recategorised by Ferrari as a 'sports car' rather than a 'GT'. To be honest, though, we don't really care how or why it's happened, we're just glad that it has.