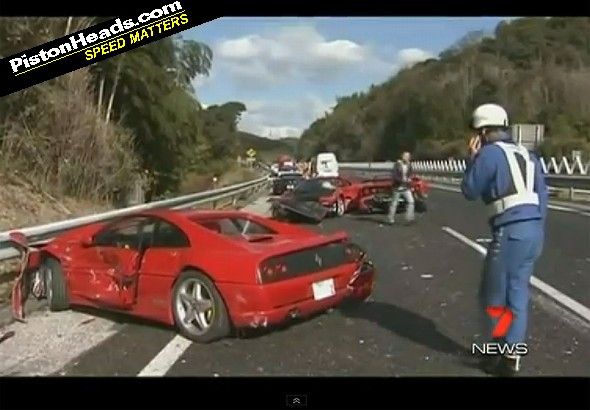 An incredible 14-car supercar pile-up in Japan on Sunday could end up being one of the most expensive supercar crashes in history.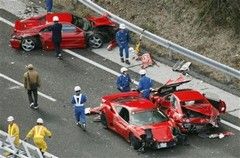 The incident, which happened in the southern prefecture of Yamaguchi, wiped out 14 cars, including eight Ferraris, three Mercedes and a Lamborghini.
According to police, the crash started when one of the Ferrari drivers lost control of their car while changing lanes and ploughed into the central reservation.
"A group of cars was doing 140-160km (85-100 miles) per hour," an unidentified eyewitness told Japanese broadcaster TBS. "One of them spun and they all ended up in this great mess."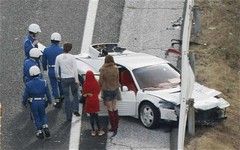 The road was closed for six hours while authorities cleared up the damage, which included several Ferrari 360s, F355s and a Testarossa, many of which look likely to have been written off. Although none of the drivers or passengers was seriously injured, it's been reported that 10 people were treated for bruises and minor injuries. And no doubt some seriously bruised wallets.
So if you happen to need some spare parts for your Ferrari, we suspect there might be a glut of them in Japan in the not-so-distant future...
PHers are already talking about the incident here