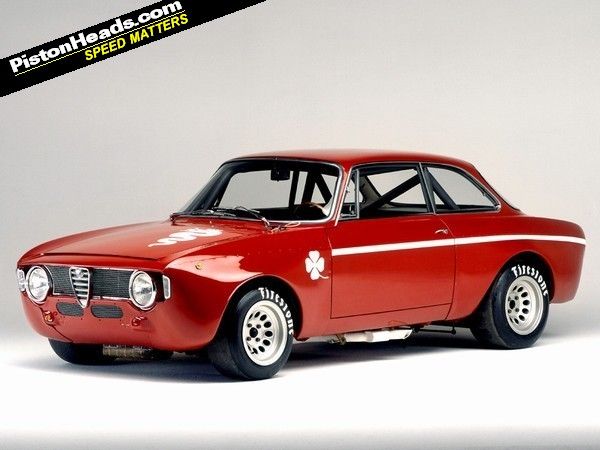 Yesterday's piece about Alfa's celebration of
50 years of Autodelta
got us all nostalgic about old Alfas, and after getting it written and live, we spent a small chunk of our day salivating over pictures of some classic examples.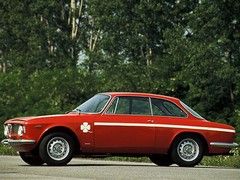 Junior looks just as good in the wild
Like this shot of the GTA 1300 Junior. Although it featured in our piece, we didn't really get a chance to talk about what an utterly glorious little car this is. In an era when small family car design had obviously hit a sweet spot – it was similar in size and market to the almost-as-pretty Mk1 Escort and BMW '02 models – the 105-Series coupe, on which the GTA was based, stood out as the most perfectly-proportioned of the lot. Tasked with building a touring car from the 105-Series, Autodelta embarked on a serious programme of lightening, adding aluminium panels, plastic windows, magnesium alloys and lightweight interior trim, among other things. The result was the GTA, the 'A' standing for 'allegerita' – or 'lightened', and Autodelta's modifications had the pleasing side-effect of turning an already-pretty car into one that was drop-dead gorgeous.
It was on the GTA that the 1300 Junior was based, and although it lost some of the GTA's weight-saving features, the Junior made up for it with a tiny engine of just 1,290cc. From this, in race 'Corsa' form, was squeezed a staggering 170hp, although the 'Stradale' version sold to the general public featured a less highly-strung 96hp, later raised to 110hp.
Such stats are impressive, but pale in significance next to the GTA's stunning looks. There are many touring cars that make grown men weak at the knees, but few can boast such finesse and such perfectly-judged lines. The GTA is easily one of the finest-looking cars Alfa has ever made. Let's hope they can find that return to form we've all been lusting after soon, eh?
Traditional (4:3)
Computer widescreen (16:10)
TV widescreen (16:9)
Portrait (smartphone, etc)