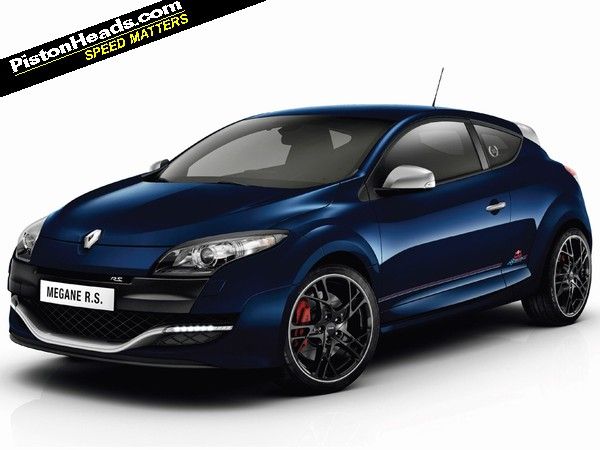 So here we are, another snappily-titled and limited-edition Renaultsport hot hatch. This is the Renault Megane Renaultsport Red Bull Racing RB8, the latest roadgoing Renault to mark its success as an Formula 1 engine provider.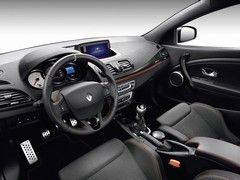 Bells, whistles and a few new gizmos too
Just 30 will be available in Britain, all in Twilight Blue with Platinum Grey accents, which aims to mimic the Red Bull F1 car. Just to force the point home, there are Red Bull graphics on the side and the boot as well as a monochrome sticker in the window to celebrate the 2012 Constructors' title success.
In fact, the changes inside the Megane RB8 are far more significant than the cosmetic tweaks, especially as the mechanical package is identical to the Megane 265 Cup on 19-inch wheels. It marks the introduction of Renault's R-Link infotainment to the Megane Renaultsport range. Available in the new Clio RS 200 also, R-Link allows circuit telemetry to be exchanged between Renault and customers as well as controlling the standard phone and navigation duties.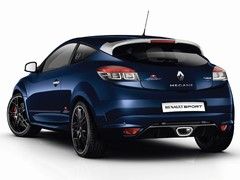 We'd take this as a symbol of fandom over an Infiniti
The Megane RB8 also comes with the second-generation Renaultsport monitor, now with sat-nav rather than in place of it. So now you can measure your G-force whilst taking the correct roundabout exit... The monitor can also display fluid temperatures, power outputs and lap time, some in a 3D format. The data is downloadable to USB for full geek points, should you wish.
Renault will be taking orders for the UK batch of Megane RB8s from the middle of June, with to be announced nearer the time. Given the additional equipment (which includes Recaro seats, sat-nav and the 19-inch wheels) and the rarity value, expect the RB8 to carry a premium over the £24,840 asked for the standard Megane Cup. And if you want a Megane 265 without the extra fripperies of the RB8, they're now available in the PH Classifieds for the less than £20,000...