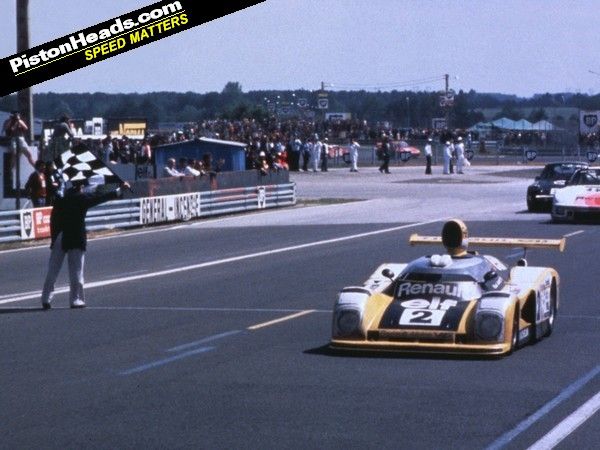 Updated 08/03/13:
Renault has now officially confirmed that it will be returning to Le Mans in 2013.
Click here
for full details; our original story is below.
---
Renault might well be about to stage a return to endurance racing, if a report that's surfaced in the French newspaper Le Maine Libre is to be believed.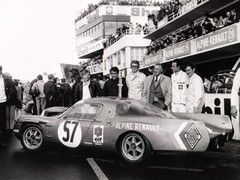 News could mean Alpine returns to Le Mans
The newspaper, which is based in the town of Le Mans and usually a good source of race-related news, is one of several outlets (including respected rmotorsport engineering site
Racecar Engineering
) which are suggesting a Le Mans return for Renault, or possibly sub-brand Alpine. Such a comeback would further enhance the marque's motorsport credentials in advance of the launch of
its road car
– and the timing is particularly spicy, with a potential 2015 Le Mans entry coinciding neatly with the year the Alpine is expected to launch in production form. It'd also provide another top-level racing team for the company's myriad single-marque race series to feed into.
The suggested course of action at present would be an engine supply programme, to ease the company back into the series, potentially supplying LMP2 team Signatech at first. Such a powerplant could be based on Renault's RS34 Formula 1 engine, which currently complies with 2014's technical regulations. From there, a full-on assault on LMP1 would be possible.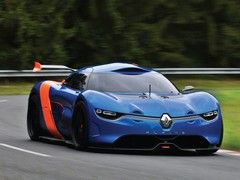 Le Mans would add cred to Alpine road car
While it should be stressed that these are only rumours at present, sources for the story say that an announcement is imminent. We asked Renault for their take on the story, and were met with "no comment". It could be entirely unrelated, but the ACO has scheduled a press conference at La Sarthe on Friday, with Pierre Fillon supposedly planning an "important announcement". Coincidence? We really, really hope not, because the return of Renault – and the resulting potential for an epic battle with technology partner Nissan, which already supplies a whopping 17 cars in this year's LMP2 category – is a mouthwatering prospect.  
[Source: Racecar Engineering]