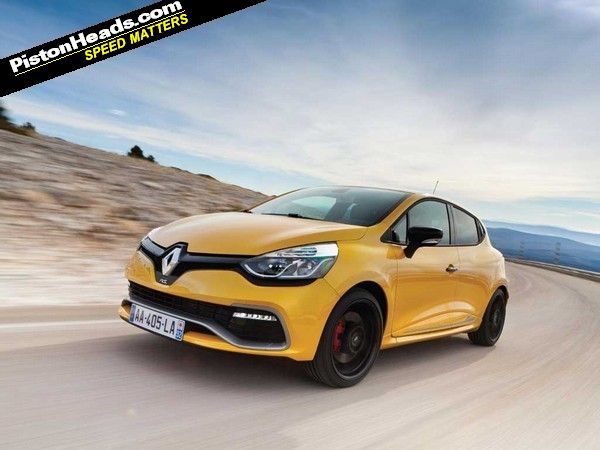 After months of waiting, prices have at long last been released for the new Clio Renaultsport 200 Turbo. And the good news is it's going to be rather cheaper
than previously thought
.
The basic 200 Turbo will cost £18,995 when it hits these shores in June, with order books opening on April 8. Standard spec will include air conditioning, a touchscreen sat nav system with Bluetooth, electric mirrors, keyless start and entry, and Renaultsport front seats. The Lux version, which will add an upgraded sound system, auto lights and wipers, climate control and electric, tinted rear windows, will cost £19,995.
The pricing pitches the standard Clio R.S. £2,000 above the Ford Fiesta ST, though it'll also come in £1,055 below the similarly-dual-clutch-equipped Polo GTI, and just £100 above its chief rival, Peugeot's 208 GTI.
Both models will get a standard six-speed EDC (Efficient Dual Clutch) transmission that, Renault says, includes the first sub-supercar multi-change-down function (in other words, it'll be able to block change). Also standard will be the R.S. Drive system, offering three modes that'll alter engine, throttle, steering and ESC mapping, as well as launch control and fully-disconnectable ESC and ASR traction control. Hydraulic compression stops in the dampers – usually the preserve of rally cars – will be teamed with stiffer anti-roll bars and bigger brakes, as well as the 'R.S. Diff', Renault's new electronic differential system.
We'll be able to bring you a full run-down on the new car very soon. Indeed, as we speak Chris Harris on the launch driving it, and he'll soon be able to tell us whether Patrice Ratti'ssuggestion that our opinions on the EDC system would change once we'd driven it have any truth to them.